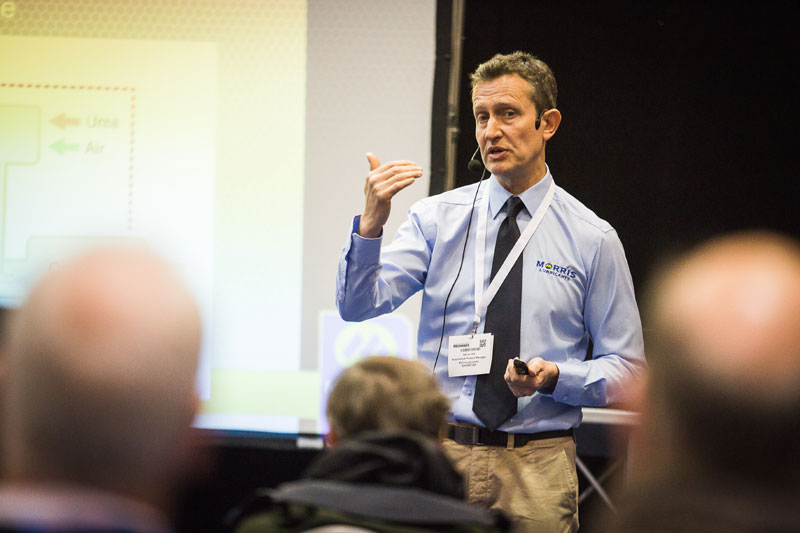 An 'Ask Ade' column, published in a past issue of PMM, has proved so popular with readers that the author has been asked to present a seminar on the subject at this year's MECHANEX shows.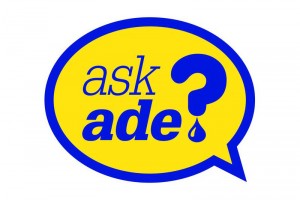 The 'Ade' in question is Adrian Hill, Automotive Products Manager at Morris Lubricants in Shrewsbury, one of the UK's leading lubricants blenders. He's on a mission to demystify the technology used in automotive lubricants and will deliver his 'Technical Troubleshooter' seminar themed 'The role of lubricants in after-treatment devices and AdBlue technology', on both days of the Manchester show.
Adrian will discuss the role of lubricants in after-treatment devices and emerging AdBlue technology in passenger car vehicles, while at the same time seeking to break down technical jargon so that technicians have a better understanding of this often complex subject.
"I'm trying to educate automotive professionals to give them a better understanding of how a lubricant works and how it interacts with the mechanical system," says Adrian.
"There's a lot of uncertainty in the industry because no-one has ever taken the time to explain lubricants to automotive professionals. I try to describe why the correct choice of lubricant is critical to prolonging the life of after-treatment devices, such as DPFs and selective catalytic reduction (SCR) converters, which use AdBlue to reduce nitrous oxides."
He continues: "The AdBlue system is new to the market and is now fitted to all two litre diesel passenger cars. How is someone who buys an expensive car supposed to understand all the technical hieroglyphics in the manual? It's often purely by chance that they select the right product for the engine.
"We have shot video blogs to answer technical questions on our website and the 'Ask Ade' seminar at MECHANEX is another new venture for us. My seminar will be followed by a Q&A session and I'll also be available on the Morris Lubricants stand to answer any detailed questions."
New products
Adrian is well placed to be in the hot seat as he and his team are responsible for developing advance technology lubricants to meet the needs of the constantly evolving automotive industry.
For example, Morris Lubricants has just developed two new low viscosity oils for new hi-tech Ford and Volvo engines to enhance fuel economy and reduce emissions.
The company has utilised cutting-edge base oil and additive technology to manufacture Multivis ECO FA 0W-30 specifically for Ford's new generation Mondeo 2.0L Duratorq-TDCi (DW) diesel engines and Multivis V 0W-20 for Volvo's latest Drive-E engines. Both products are commercially available from Morris Lubricants in a variety of pack sizes and bulk delivery options.
Morris Lubricants will also be showcasing its new engine, gear and transmission oils as well as the latest products and specifications for automotive OEMs and the useful WHATOIL? online lubricants selector.
Maintenance professionals, in particular, are advised to visit the stand as the Morris Lubricants team will be giving away its highly-acclaimed MD4 general purpose spray and other merchandise.
The next show takes place at Manchester, Event City, on May 17 & 18 and is completely
free to attend
and tickets can be
booked online
, or by
calling 0844 888 8339
. For more information follow
@MECHANEXShow
on Twitter, or visit the
MECHANEX
website.