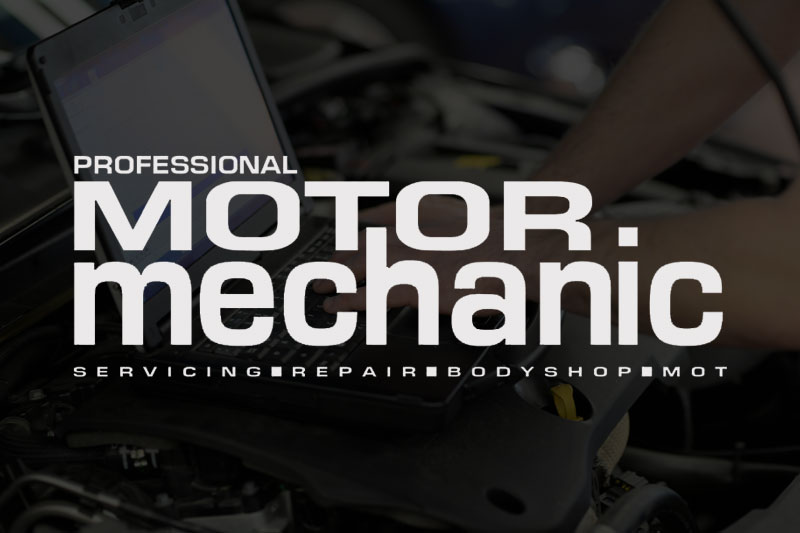 ALTERNATORS: Fault finder check list
Problem: Warning light remains on
Possible causes:
1. Check the fan belt is not slipping
2. Check the positive and negative supply to the alternator
3. Ensure warning light circuit is not down to earth
4. Suppressor fitted incorrectly
5. Terminals on alternator and/or wiring burnt

Problem: No warning light
Possible causes:
1. Check bulb has not blown
2. Poor or burnt connectors to alternator
3. Break in warning light circuit wiring to instruments
4. Check ignition fuse for instrumentation

Problem: Alternator undercharging
Possible causes:
1. Slipping fan belt
2. Poor earth to alternator
3. Poor supply to alternator

General Checks:
1. Ingress of oil burns out the alternator
2. Over tightened fan belt bearings become noisy
3. Wrong spacers on pulley
4. Brackets broken
STARTER MOTORS: Fault finder check list
Problem: Starter will not turn
Possible causes:
1. Poor connections to starter
2. Check positive and negative supply to starter
3. Less than 12V to solenoid exciter terminal due to worn ignition switch or broken wiring
4. Flat battery
Problem: Starter turns slowly or makes
grating noise
Possible causes:
1. Vehicle timing out of specification
2. Poor supply to starter
3. Gearbox bush worn on free floating starter
4. Poor engine earth
Problem: Starter motor sticks
Possible causes:
1. Excessive clutch dust on starter
2. Worn ring gear on car
3. Ignition switch sticking and not returning
Quick test: Place starter tightly in a vice. Use a 12V battery and jump leads. Connect negative side to starter body and positive to main feed on starter. With an insulated screwdriver arc across the main feed and solenoid exciter terminal. Starter should throw in and turn at speed Technical help from Autoelectro Autoelectro's website 'catalogue' section lists specific technical information for many applications. All you have to do is click on the red 'i' that accompanies the product specifications.
A VISUAL GUIDE

Dual Mass Flywheel (DMF) dust from a Vauxhall Vectra 2.0 DTi. This is also prevalent on the Ford Transit 2.0/2.4 diesel, Honda Accord 2.2 diesel, Peugeot/Citroen 2.0 HDi, Vauxhall 1.7 CDTi and Toyota Avensis diesel. As the DMF starts breaking up, fine metal filings are drawn into the starter motor by the magnets, causing it to seize and foul the armature shaft – resulting in premature failure of the unit. Clearly replacement of the starter will not resolve the underlying fault which requires replacement of the DMF and thorough cleaning of the gearbox housing (see pic below).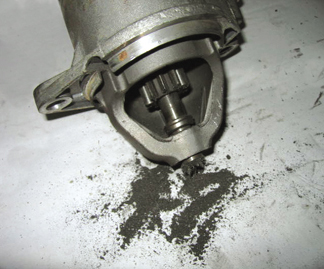 Starter motor has burnt out as a result of being stuck in mesh (see pic below). The starter drive has worn away since its material is softer than the flywheel. This is usually due to an ignition switch fault or a wiring issue. The picture shows a starter fitted to Volvo but this problem is common on Vauxhall, BMW, Mercedes Sprinter and Toyota.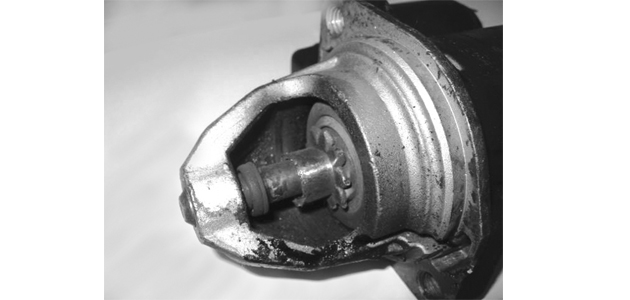 An alternator where the drive belt has been slipping on a Vauxhall Astra 1.7 diesel (see pic below). It is critical that the belt is correctly tensioned and that the automatic tensioner is checked (if fitted). An over-tightened belt can also cause pulley/alternator failure, particularly on the later clutch pulleys.
An example of the wires not being properly tightened, resulting in electrical arcing and overheating on the connector block (see pic below). On a starter this would manifest itself as an intermittent starting fault; on an alternator, low or no-charge.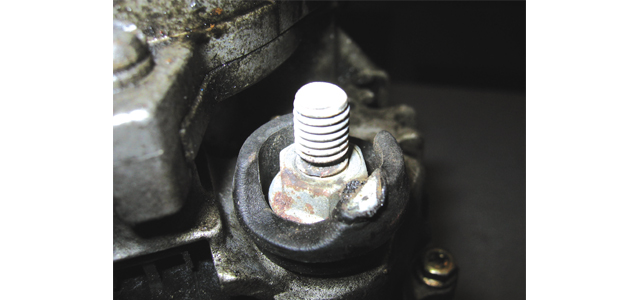 An example of an alternator incorrectly tightened to its mounting brackets (see pic below). Over time the alternator would start to vibrate and loosen as the mounted holes become elongated, causing charging problems.