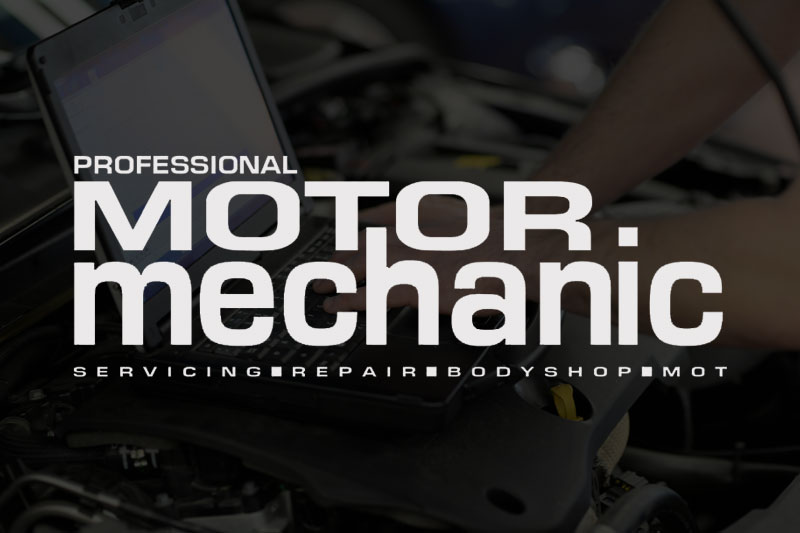 As a leading OE manufacturer of rotating electrics, Remy Automotive is heavily involved in the development of hybrid technology specifically within the SUV and luxury car markets. We have over 100 years of experience in electric motor production and for many years we have been at the very forefront of hybrid technology, working with the leading global OEMs to develop new hybrid technology to reduce CO2 emissions and reduce fuel consumption.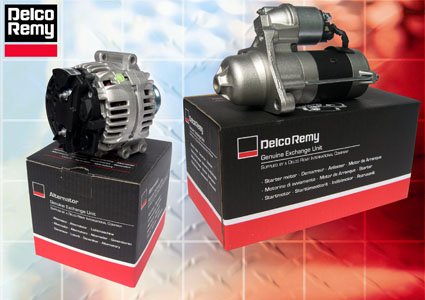 Benefits of hybrid technology
The major benefit of hybrid technology to the OE manufacturer is that it enables them to downsize the components in a vehicle's engine. This enables them to offer a small engine with an electrical boost system to maintain performance when required. These create optimal operating conditions for thermal engines, enabling very low CO2 emissions to be achieved.
For example, just over two years ago the market saw Remy's 'Full Hybrid' system being launched on top-line European cars (BMW and Mercedes) and, as an OE supplier, Remy has all the knowledge about this high-tech product to make it fully available to the aftermarket. With the largest hybrid motor test facility in North America, products are tested at three times the normal life expectancy.
Our Anderson, Indiana facility was recently awarded a grant of $60.2 million from the United States Department of Energy to promote business researching and developing electric vehicles and their components. This is a matching funds grant to support US manufacturing of components used to produce hybrid electric and electric vehicles.

Patented HVH technology
We are using the grant funds to expand our product portfolio and production capacity of motor generators based on our patented High Voltage Hairpin 'HVH' technology. This technology has proven successful in the automotive market in GM's line of Hybrid Sports Utility Vehicles (SUVs) and trucks, as well as Mercedes and BMW hybrid top-end models. This new flexible production line will support the merging market for electric vehicles in the automotive market as well as a new line of higher output, higher durability products for heavy duty vehicles such as trucks, buses, offroad equipment and military applications.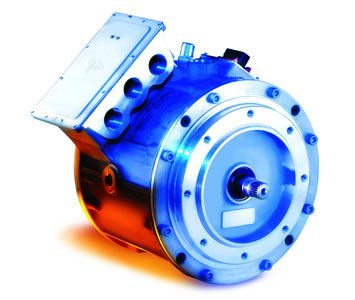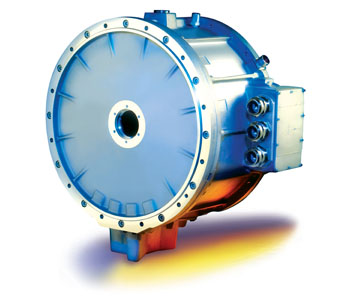 To provide superior power density our motors utilise low-weight and volume to offer greater placement flexibility within a vehicle as well as permitting offsets in battery size while maintaining overall weight – all with no sacrifice in power. HVH wiring provides exceptional cooling in high-heat and rigorous vibration vehicle environments and the continuous torque and power density is significantly higher than that of some competing technology motors. In fact, HVH continuous ratings often exceed peak ratings. Further, the efficiency of the motors cuts the cost of secondary cooling loops and provides increased vehicle range for improved overall vehicle performance. All in all HVH technology offers unparalleled efficiency and excellent durability.
The future of hybrid technology
Performance – Our next generation of products will have superior power density and higher torque density than the motor/generators available on the market today. Simply put, the motors provide more output, using far less space and weight. Also, our HVH designs withstand much higher temperatures and higher voltage than traditional technology. This results in a much more durable system. These motors are also matched with high durability inverter/controls in order to provide the highest system efficiency.
Cost – Our new approach will also reduce customer costs. First, Remy is using a standardised platform of motors and controls that will eliminate millions of dollars in tooling and engineering costs associated with contract designs. Secondly, our new production capacity will employ a flexible manufacturing process capable of producing smaller volumes at lower costs. We view this as a critical capability for reducing current barriers to entry in the emerging hybrid marketplace for both light and heavy duty vehicles.
A major opportunity for the aftermarket
This extremely sophisticated hybrid technology is what the OEMs insist upon and this is why remanufactured hybrids will become ever-more desirable components in tomorrow's aftermarket. OE manufacturers have the benefit of this future technology over non-OE manufacturers as they have been part of the development process of the new technology. Remy UK's objective is to always ensure that our customers are kept up-to-date with the latest technological advances in the market.
The most common rotating electrics hybrid is 'stop-start' systems, where the engine cuts out when the vehicle stops and then restarts as soon as the clutch is touched. Most of the elements of this system are identical or slightly different to a standard starter motor or alternator unit. This means the aftermarket and remanufacturing processes should remain the same. Diagnostic test equipment is required by remanufacturers to be able to fully remanufacture these systems so as to ensure the OE quality is matched. Remy's OE pedigree and experience, together with our strong hybrid development programme, means we are well placed to provide this latest technology to the aftermarket.
Want more technical advice? Click here to learn more about the different hybrid battery types