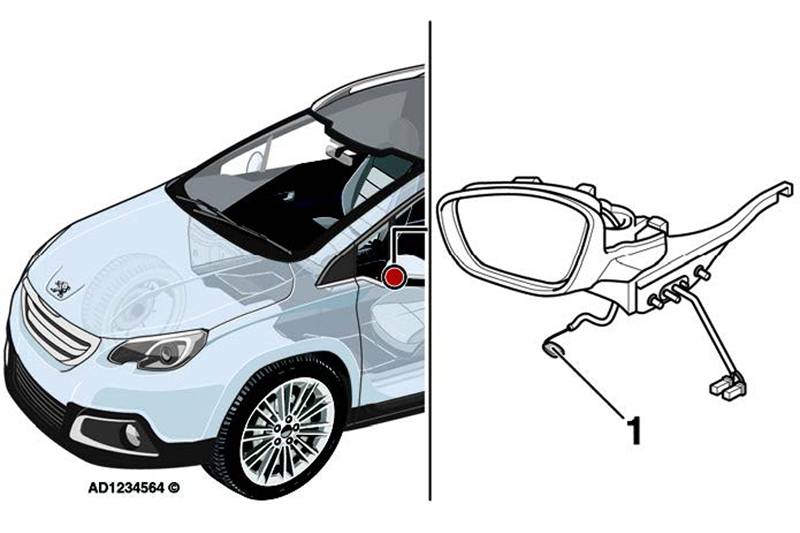 ---
Autodata's Technical Team share their fixes to common problems raised through Autodata's technical helpline, available to all UK customers.
---
Fault:
A customer is complaining that the TPMS warning lamp is illuminated on their 2016 Peugeot 2008. The vehicle also has trouble code B132C stored in the fault memory and the outside air temperature reading is incorrect. We have adjusted the tyre pressures and carried out a system reset, but the problems persist. Do you think we should change the TPMS control module?
Fix:
It is possible that the TPMS control module is at fault, but we suspect the cause of the problem is the outside air temperature sensor. We have been made aware of the problem you have described on 2008 models with an indirect tyre pressure monitoring system (TPMS). Before replacing the outside air temperature sensor, check the wiring harness for damage, and repair as necessary. If no fault is found with the wiring harness, fit a new outside air temperature sensor (Fig 1.1). Erase the trouble codes and carry out a road test to confirm the fault is rectified.
---
For more information, click
here
.