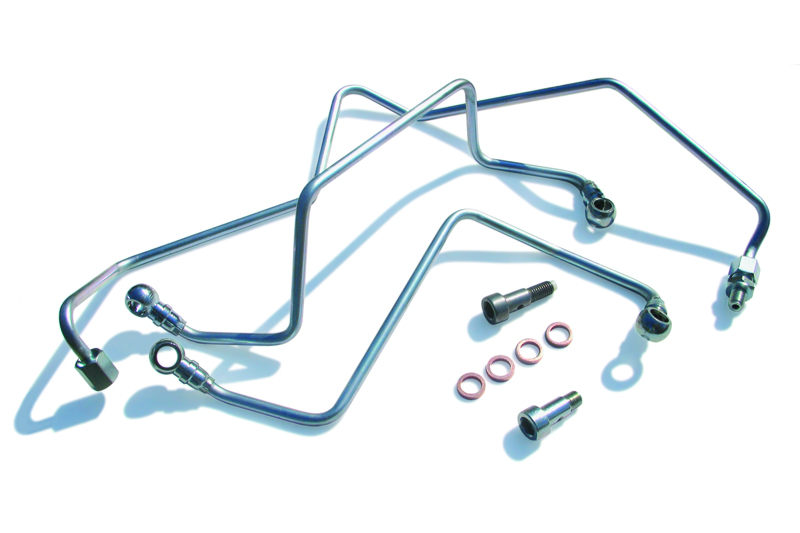 ---
A consistent flow of clean, quality oil is essential for the survival of any turbo. With recent engine design developments from all the major vehicle manufacturers, this requirement has become even more crucial. This article draws on BTN Turbo's critical instructions for some of the most common vehicles you're likely to see in your workshop.
---
APPLICABLE VEHICLES

Ford Transit/Land Rover 2.2, 2.4, 2.5 LD
Vauxhall Astra, Meriva, Insignia, Zafira A14 NEL/NET
Vauxhall Signum 2L Turbo
Peugeot & others PSA 1.6L HDi 2004+
Saab 9-3 & 9-5 2L Turbo & 2.3L Turbo
Audi A4 & VW Passat 1.8T
Vital action
In each case, BTN's instructions focus on the oil feed pipe and the imperative need to replace it when fitting a turbo. But why is this so important? In every instance, it's because the original oil feed pipe is prone to carbon deposits building up over time, which considerably restricts oil flow and, ultimately, will block it completely.
The trend in vehicle engine design is to use smaller displacement power units with higher pressure turbocharging, to provide a power output equivalent to that of larger engines, but with the economy associated with smaller units. This means today's engines have turbos that spin faster, so a
turbo may now operate at over 6,000 revs per second (360,000rpm) whilst having to endure temperatures of 950°C. This puts even greater demands on the oil, so if it's contaminated by carbon particles or isn't flowing with sufficient quantity and pressure, the turbo will be vulnerable.
Expensive consequences
For many years, the advice has been that running a turbo without oil for five seconds is as harmful as running an engine without oil for five minutes. An insufficient oil supply to the latest generation of hard-working turbos can cause terminal damage to the bearings even quicker than before.
It is virtually impossible to clean out carbon deposits from existing oil feed pipes and be 100% certain that they are totally clear. Even a minute amount of carbon or abrasive sludge left behind will soon have other deposits building up around it, reducing the oil supply and eventually starving the turbo of any lubricant.
This is why BTN Turbo now makes oil feed pipe kits available for all the engines in the 'applicable vehicles' box above, as part of a range that now covers over 1,300 applications. Fitting them is a cost-effective precaution that is far less expensive than replacing a turbo.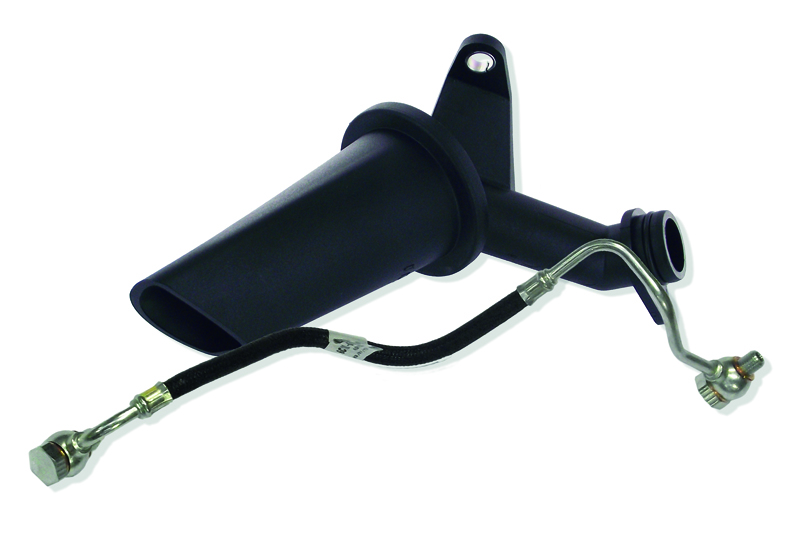 Fitting advice
For all the engines listed above, replacing the oil feed pipe is the core critical instruction provided in the fitting advice from BTN Turbo. There may be supplementary instructions too, such as the need to replace the oil strainer on the Ford/Land Rover and Vauxhall/Saab engines, and the heat shield on VAG 1.8T engines. The PSA 1.6 HDi critical instruction lists several other procedures which should be carried out at the same time.
---