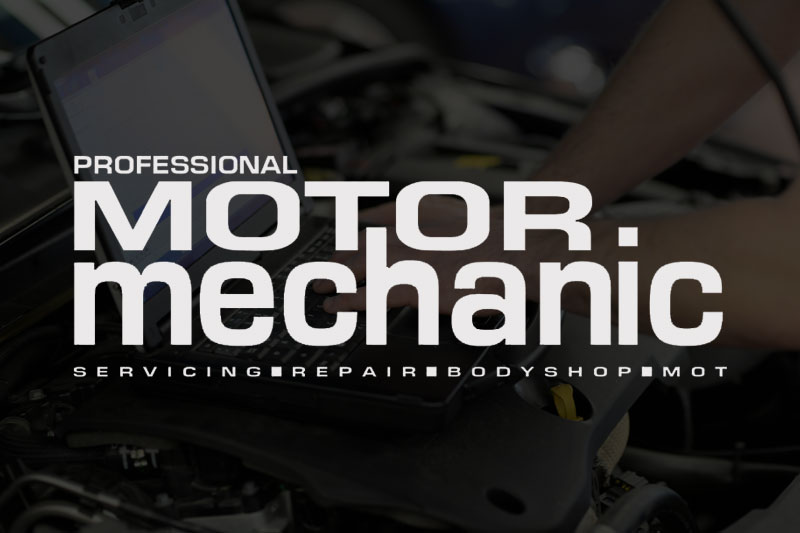 Designed to spearhead Yuasa's ambitious growth plans in the UK and Europe, the 2013 European Car and Light Van range features five battery types – YBX1000, YBX3000, YBX5000, YBX7000 Start Stop (EFB enhanced flooded battery) and YBX9000 Start Stop Plus (AGM absorbed glass mat).
"Our new automotive range is designed to meet the needs of the ever-evolving modern car parc, but it is more than just a range of batteries," says James Hylton, Sales & Marketing Manager for Yuasa's European Automotive Division.
"Instead, it offers a complete battery solution for the aftermarket."
Turning Japanese
The range itself is comprehensive, encompassing micro hybrid vehicles – both Asian (Japanese JIS sized) and European (DIN sized) Start Stop plus AGM (6 SKUs) and Start Stop EFB (11 SKUs) types. The introduction of Japanese-sized battery references is the important aspect to note, as these differ significantly in the way they are designed to fit the vehicle.
James explains: "Most European batteries are DIN sized batteries, whereas Japanese equivalents are a different shape and type. Although this makes little difference when you're replacing batteries on vehicles that utilise European batteries, those micro-hybrids that are manufactured in the Far East will come with a Japanese-sized battery, so, therefore, a like-for-like replacement is needed.
He continues: "As such, we are the first company to bring these Japanese sized Start Stop EFB batteries to the aftermarket, offering six references. Supplementing this range is a comprehensive line-up of auxiliary and back-up batteries with 12 references that will fit such vehicles as the Toyota Yaris, Auris & Prius Hybrids, Lexus CT200h & IS300h, Mercedes E Class & S Class, Honda Insight, CRZ, Volvo DRIVe, BMW 7 series and many more."
Online fitting system and configuration tool
Although the introduction of this new portfolio is an impressive step in itself, the "pièce de résistance" – according to James – comes in the form of a brand new online fitting system and battery configuration tool to provide a further layer of support to the product range.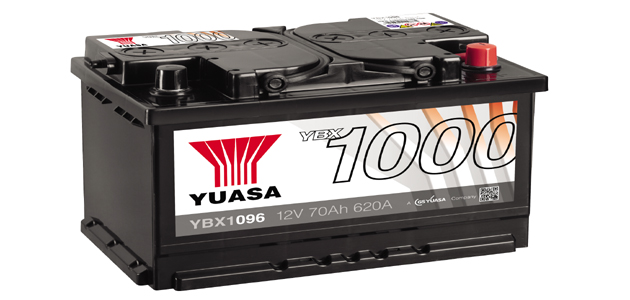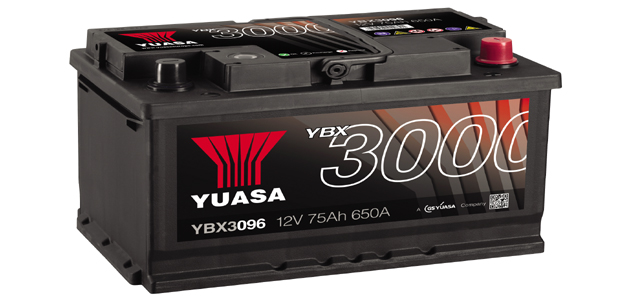 "Firstly, the online fitting system – http://batterylookup.yuasa.co.uk – ensures that workshops have access to all of the correct fitting procedures associated with these modern batteries. It also removes the possibility of incorrect specification batteries being fitted," says James.
"Technicians can simply enter the vehicle registration number online and the system provides battery type, capacity, location on vehicle, estimated fitting time and location of OBD socket. This is complemented by full OE level step-by-step fitting instructions that can also be printed out for convenience.
"We're hoping that the garage will additionally learn to make use of the online fitting system to help with customer quotations and queries over the phone."
Where battery replacement may once have been a simple 'fit-and-forget' procedure, modern day vehicle systems have now ensured that electronic intervention is required, and this is where the Yu-Fit battery configuration tool will really prove its worth.
In explaining why a configuration tool of this type is such a necessity, James comments: "Let's say that you've recently purchased a BMW 3 series with efficient dynamics. The vehicle's ECU incorporates a Battery Management System (BMS) which controls the way the battery is charged and to what level the battery can be discharged.
As the battery gets older and its characteristics change, the BMS modifies the way it manages the battery to suit. If a new battery is then fitted at some stage, this needs to be reregistered to the ECU to let it know that it now needs to revert back to the 'new battery' parameters, and not those of the battery being replaced.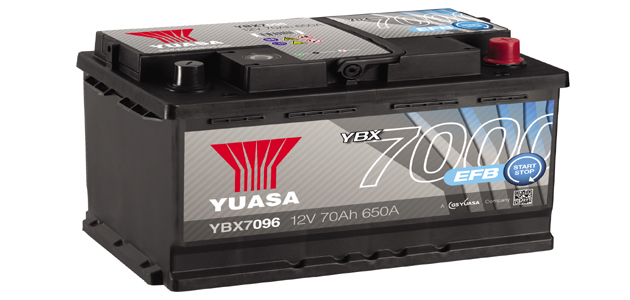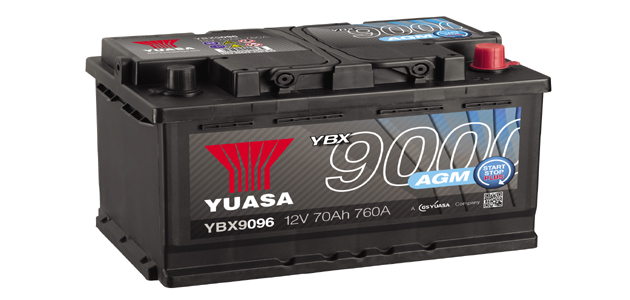 "Currently the independent does have some options available to them, and a decent piece of diagnostic equipment will be able to perform this function. That being said, changing the battery is not a labour-intensive process so a wo rkshop needs to ask itself whether it wants its important piece of diagnostic equipment tied up when this could be put to better use elsewhere.
"Once battery fitment is complete, our YuFit tool – which is powered by the OBD socket – takes less than three minutes to reprogramme the battery to the ECU as well as clearing any associated fault codes. Furthermore, it is a very straightforward piece of equipment that even a less experienced technician can easily use."
New labelling and branding
Yuasa's product portfolio is not the only aspect of the company's offering that has experienced a re-shuffle, as an overhaul of its labelling and brand has also taken place. The reasons for this are numerous, as James reveals: "To combat unscrupulous importers/manufacturers that persistently over-rate the label specification on their batteries, the European Parliament introduced a new battery labelling legislation – Directive 2006/66/EC – in May last year, with suppliers given 18 months to get their house in order.
"The directive states that battery labels must now accurately reflect a CCA (Cold Cranking Amps) and Ah (Ampere hour) rating to the EN standard, meaning that for every reference in their range, 100% of a supplier's batteries must deliver the stated performance on the label within a 10% tolerance. In addition, there are now minimum font sizes that require compliance."
He adds: "Our labelling now meets the criteria demanded by the European Parliament Directive and we felt that this change would also offer an ideal opportunity to refresh our brand image with a more dynamic and striking appearance. Additionally, a new numerical delineation on each of our products will allow much easier identification of the hierarchy of our range."
It's important that any company introducing new technology into the automotive sector has the appropriate support mechanisms in place to assist the independent wo rkshop, and James is keen to stress that if garages are to maximise the potential revenue opportunities that modern battery servicing can present, then Yuasa's latest initiative should be recognised as a complete concept, rather than individual solutions in isolation.
He concludes: "What we're trying to do is give the independent garage everything they need to fit new batteries and compete with the franchised dealer, otherwise they 're going to fall behind. We're confident that the changes we've made will provide us with a better structure for our offering as well as giving the garage everything they will need to futureproof their battery servicing process."
How to use the online battery tool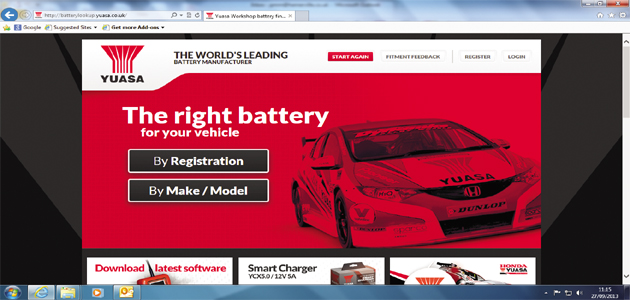 Search by registration or make and model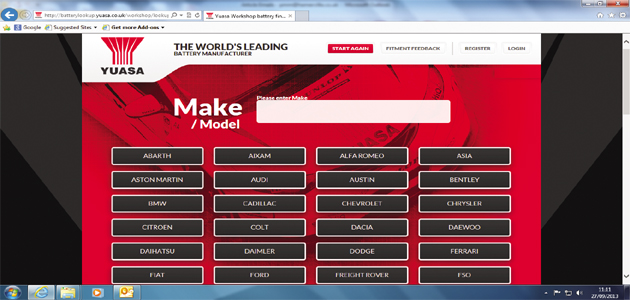 Select make, model and other variants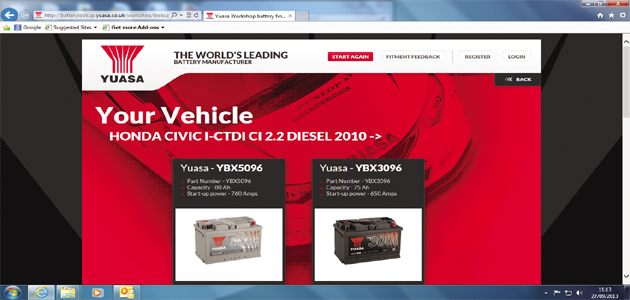 The correct battery applications are then listed