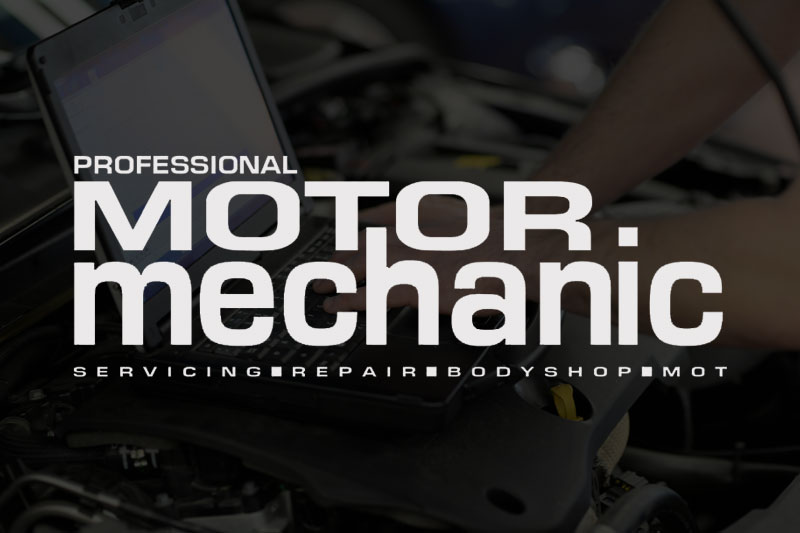 Until now, workshops equipped with four wheel alignment equipment couldn't be sure that they were maximising all of the opportunities arising from steering and suspension repairs.
Now, thanks to the new cloud based HunterNet software, proper management information can be used to make informed decisions, helping to exploit opportunities fully.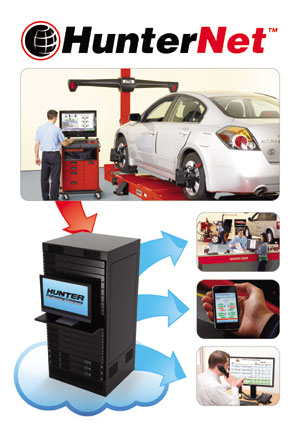 A valuable additionInformation at your fingertips
Available on Hunter imaging aligners equipped with the latest WinAlign operating system, HunterNet provides a wealth of reporting and management information. Alignment results are available instantaneously and, using HunterNet's online sharing tools, they can be delivered to customers electronically via email, online or to a smart phone or tablet device. This can help them make an informed decision about any additional work which may be needed or provides documentary evidence of a job well done.
Another powerful advantage of the new software is its in-built statistics and reports. These allow quick analysis of the number of work opportunities identified against the number successfully converted into paying jobs. They also enable comparisons to be made between locations or individual work bays, which allows better business planning, benchmarking and management.
"As all steering and suspension work should be completed with an alignment check, HunterNet is a valuable addition to a workshop's armoury," says Paul Beaurain, Managing Director, Pro-Align. "Its extensive management information capabilities can prove invaluable for those workshops looking to maximise their profitability."
FOUR MILLION DRIVERS SUFFER FROM STEERING 'PULL'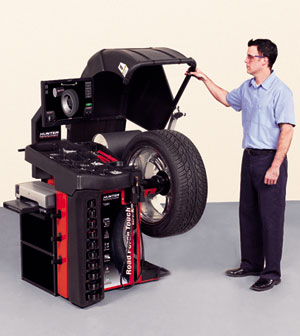 Research conducted by Kwik Fit has highlighted the need for workshops to embrace alignment and road force variation equipment.
The survey found that more than four million drivers reported that the steering on their car pulled to one side, a potential sign of misalignment or lateral force variation.
While pull issues may occur as a result of factors such as different tyre pressures or mismatched tyres, Pro- Align's own research supports Kwik Fit's findings in that nine out of ten cars suffer some form of misalignment. However, according to Pro-Align alignment alone may not be the entire solution to pull issues.
Pro-Align's Paul Beaurain explains: "Due to the way they are manufactured, tyres can have a natural tendency to pull to one side. Until now, this has been incredibly difficult to identify and virtually impossible to measure. However, thanks to Hunter's new Road Force Touch balancer, these effects can be minimised through quick and effective diagnosis."
When using the Road Force Touch balancer, technicians are guided through a series of simple procedures which effectively takes the wheel assembly for a road test by applying a load roller, in order to calculate any Lateral Forces. After measuring all four wheels, the system's intelligent algorithm calculates the optimum arrangement of the wheels on the car for the best straight line stability, minimising any pull issues.