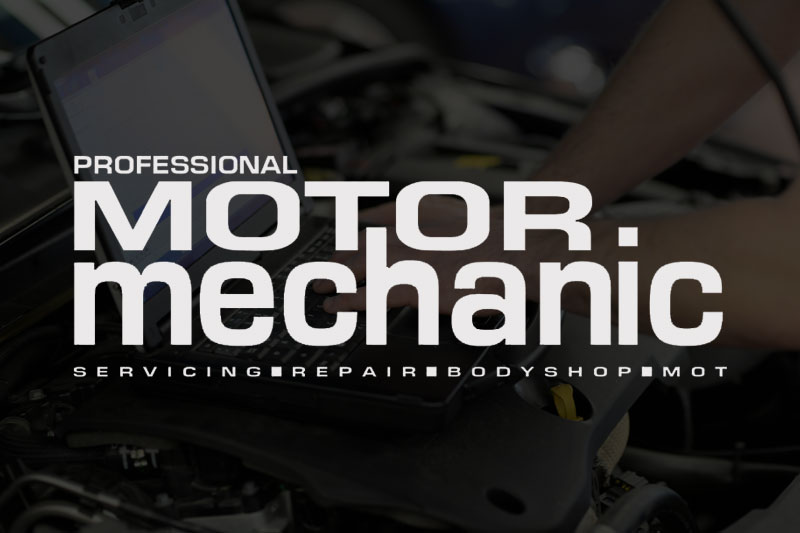 The semi-active suspension system is able to continuously modify the damping level of the shock absorbers, according to the road conditions and vehicle dynamics: speed, turning, cornering and driver's inputs.
The suspension Electronic Control Unit (ECU) processes signal inputs coming from sensors placed at key points in the vehicle. These sensors are able to detect the vehicle's reaction related to the road conditions and driver's input.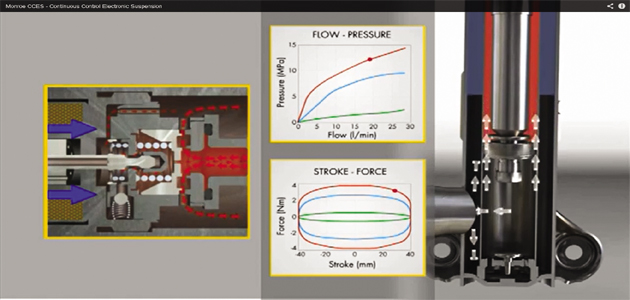 The ECU processes the information received from the acceleration, displacement & steering sensors, (approx 500 checks per second), then sends appropriate signals (current) to the CCES system which is able to independently regulate the damping level of each shock absorber.
The strength of the current sent from the ECU varies between 0.3A (soft damping conditions) and 1.6A (hard damping conditions)
The reaction time of the system is between 6 & 12 milliseconds.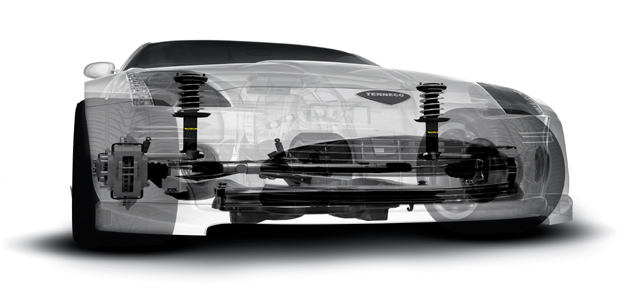 The safety aspect of this system is also important. Should the electronic system become damaged or inoperative, a malfunction signal will appear on the vehicle's dashboard showing the system has gone into 'Fail Safe Mode'. At this point diagnosis and repair would need to be carried out by a reputable garage to ensure full system operation is retained.
However, if Fail Safe Mode is activated the shock absorbers will still function as standard shocks without the added function of the electronic control system, enabling the vehicle to be driven safely to a workshop.