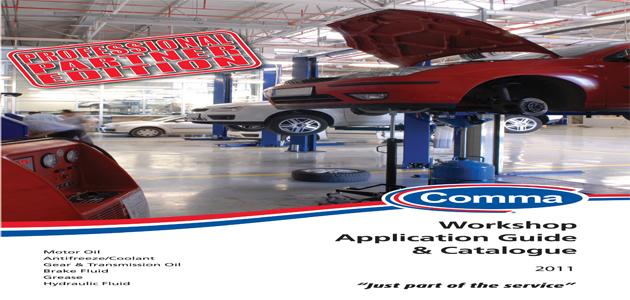 Comma Oil has unveiled a new visual identity in an effort to improve its position as a leading supplier of quality products to the aftermarket.
The re-brand includes the introduction of a new strapline and a contemporary logo. The strapline 'Confidence comes from within' has been created, according to the company, to "reflect Comma's confidence" in the quality of its products and testing regimes.
The logo, which marks a major departure from Comma's outgoing red and blue design, comprises of two rings, which signifies the automotive nature of the company and its "perpetual forward movement".
Also, the packaging has received an overhaul with a new shape for its Performance Motor Oil (PMO) pack, which features clean lines that are exclusive to the Comma brand. New multilingual labelling carries the Union flag to reflect the company's British heritage.
Mike Bewsey, Comma spokesman, explained the thinking behind the re-brand: "This is an exciting time for Comma. We are building our presence internationally and we wanted a new brand identity to reflect this era – something that better reflects the very high quality offer we have," he said.
"We needed it to be bold, modern and instantly recognisable as Comma. Just as importantly, we wanted people to recognise that the Comma brand symbolises quality and a product that they can trust. We decided to focus on the theme of confidence as we believe it is essential to our position as a provider of world-class products, and all of the support we offer."