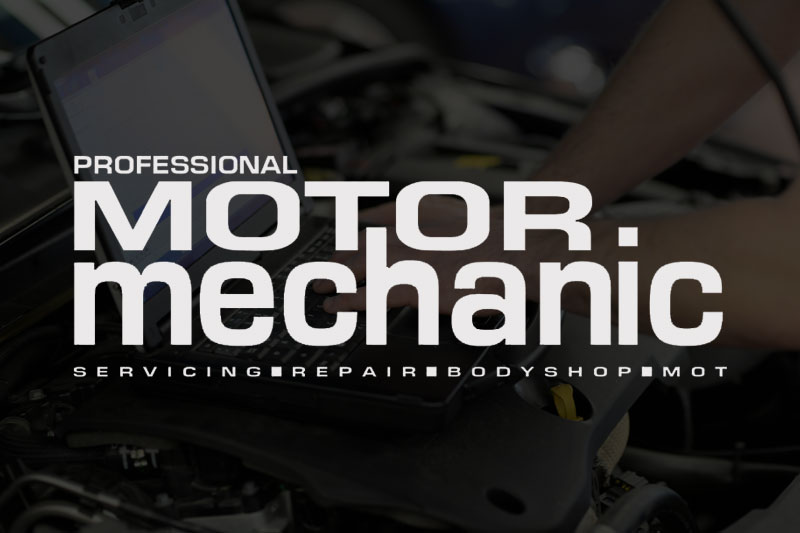 Many vehicles have faults with ignition switches which are often overlooked when diagnosing a starting problem. When the key does not spring back from the cranking position to the ignition position this causes a constant supply through the wiring to the exciter terminal on the starter motor solenoid, resulting in the starter motor continuously running in mesh.
The increasing issues of faulty crank shaft position sensors causing poor starting is also a common reason for excessive cranking of the starter motor.
Other causes of this mode of failure include:
■ Fuel starvation: resulting in excessive cranking
■ Poor engine earth or positive connection: resulting in high resistance to the starter motor
■ Excessive dust contamination on the gear shaft: resulting in pinion sticking and running in mesh
■ Poor battery condition: resulting in excessive cranking
■ Poor cold starting: resulting in excessive cranking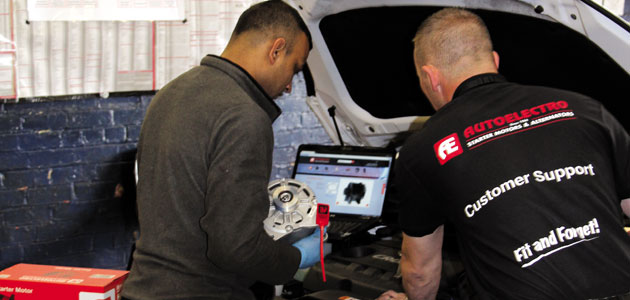 Are you suffering from burn out?
A burning smell from the starter motor, or rattling inside the component when shaken are just two of the clues that a starter motor may be burnt out (the others are pictured right).
If the starter motor is showing any of these signs then there is a vehicle fault which needs rectifying before fitment of a replacement starter motor. Failure to do so will result in premature failure of the replacement unit.
Excessive dust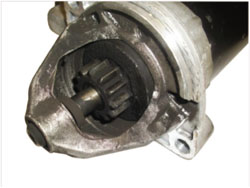 Damaged teeth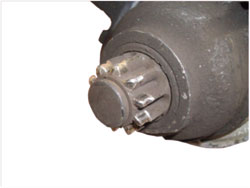 Discoloured pinion/shaft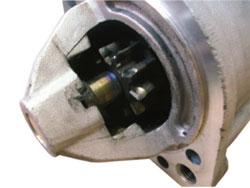 Oil type substance in nose cone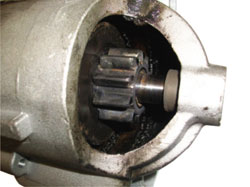 Discolouration of label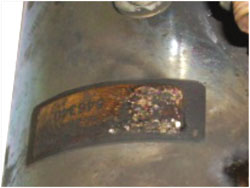 Broken brush holder wire