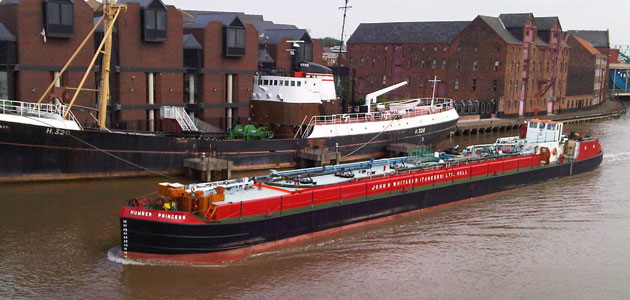 Exol Lubricants is hitting the small screen tonight with an appearance on ITV's prime time programme Barging Round Britain with John Sergeant.
Exol makes effective use of the waterways and canal networks, regularly transporting 500 tonnes of raw material – equivalent to more than 20 road tanker deliveries – from Hull docks to its bulk blending plant in Rotherham.
In episode three, which is to be aired on Friday February 27 at 20:00, programme host John Sergeant joins the Exol team on the Humber Princess, led by Skipper Duane Ball, and travels along the river Humber before disembarking at Goole.
Barge transport is more energy efficient, produces less air pollution with lower emissions and is safer overall, with fewer accidents, fatalities and injuries. Where road travel is essential, Exol maintains one of the most economical fleets on UK roads, having recently invested £1.5million in new Scania trucks.
Steve Dunn said: "It was great to play a part in Barging Round Britain as it gave us another opportunity to highlight our use of the waterways, which is vitally important to the running of our business.
"We are seriously committed to achieving the highest environmental and quality targets and continue to prove that we can make effective use of the waterways while still ensuring the highest levels of customer service and product quality."