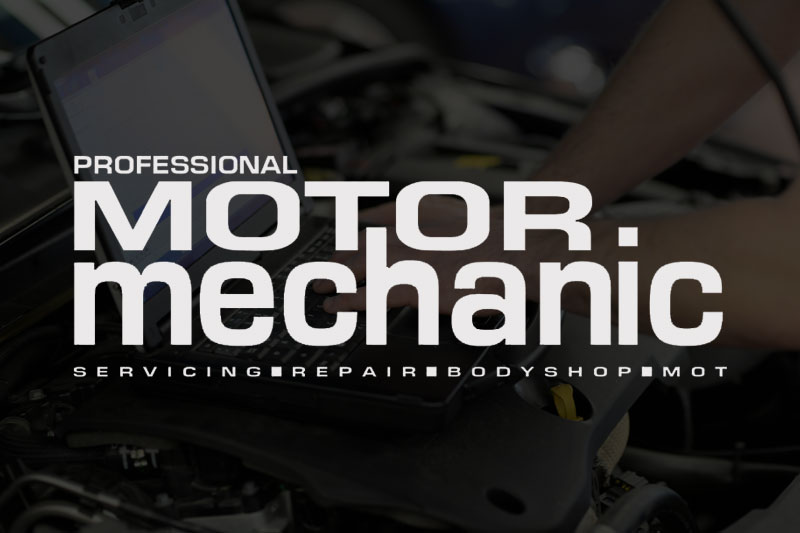 Brake discs are safety parts, and, as such, they should be treated with the utmost care during the installation procedure. Although mounting a rear brake disc with integrated bearing is fairly simple, there are some key points that you should pay attention to:
1. The nut and grease cap always have to be replaced. If the old nut and grease cap are used, the risk exists that these can get loose again.
2. Clean the axle journal.
3. Clean the ASB®-sensor and check with the ASB®-test card.
4. Install the brake disc with integrated bearing without force on the axle journal (loose fit) and don't forget to degrease.
5. Make sure that the disc doesn't tilt. The inner ring can easily be pushed. Tools are not necessary and should not be used.
6. Place the washer – if present – in the right position, and turn the new nut to the stop by hand. The brake disc has to be turned continuously in the meantime to guarantee an exact centering of the bearing components. An impact driver should not be used in this process.
7. Pull the axle nut to the correct torque, taking into account the torque specifications of the car manufacturer. The vehicle should not stand on the wheels and, at the same time, the brake disc has to be turned continuously.
8. Don't expose the wheel bearing to magnetic fields, otherwise the ASB®-sensor ring may be damaged.
9. Grease the contact surface of the nut cap before mounting, using a wooden hammer to avoid deformation.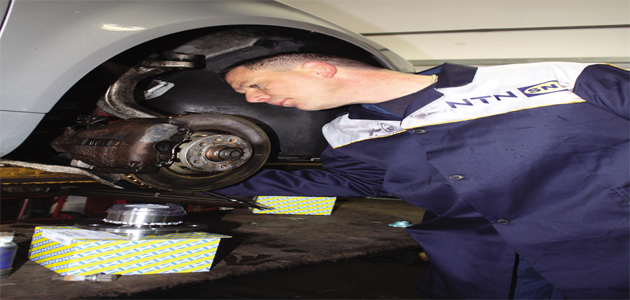 Rear brake discs with integrated bearings – the background
Some car manufacturers have created a special solution for brake discs on the rear axle: a non-dismountable bearing, integrated in the rear brake disc.
As an OE supplier of this product, NTN-SNR has included these special, ready-to-use kits in its range since 2003 with the portfolio incorporating 27 references for Renault and PSA.
In these popular kits, the outer ring of the bearing is completely hidden in the rear brake disc. As soon as the bearing is mounted, it can't be removed from the brake disc without damage and any form of wear necessitates a replacement of the complete kit.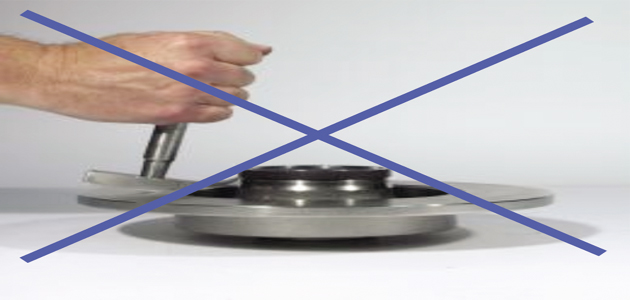 Top tip: Take care with the encoder ring
The ABS ® Magnetic encoder ring is not sold separately in the aftermarket because this ring can't be removed or replaced without damaging it. By using a screwdriver as a "removal tool", only a small part of the ring can be lifted, which can result in a deformation of the ring. Using a hammer to mount the magnetic ring can cause visible and invisible damage. A system failure can appear as soon as the magnetic ring is mounted on the new brake disc. This can lead to a failure in the ABS system and the consequences can be fatal.