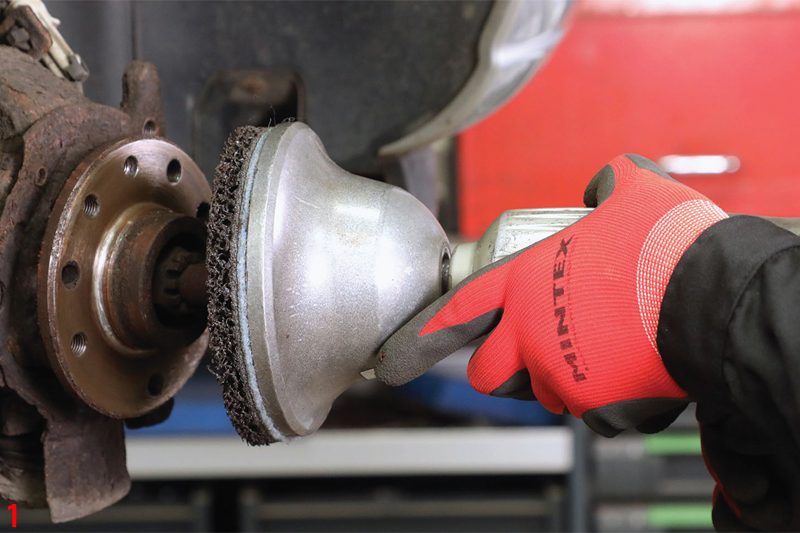 ---
Scott Irwin, head of technical training at TMD Friction, the company behind Textar and Mintex, discusses how discs should be fitted to provide accurate run out measurements.
---
Checking disc brake run out is a key part of the brake replacement process. It's a vital check to ensure the safety of the driver and other road users, measuring the run out can determine if the discs have issues or have been incorrectly installed. All mechanics are aware of the importance of this check and routinely carry it out, but how can this be made easier and more concise in garages?
Brake replacement is a daily task for many mechanics. However, there are certain elements of the process which require extra care. It is always good for garages to take part in refresher courses to ensure that everyone is up-to-date with best practice techniques. This is something we take very seriously and we carry out regular garage visits to ensure best practice is utilised. However, one process that is often overlooked is testing lateral run out.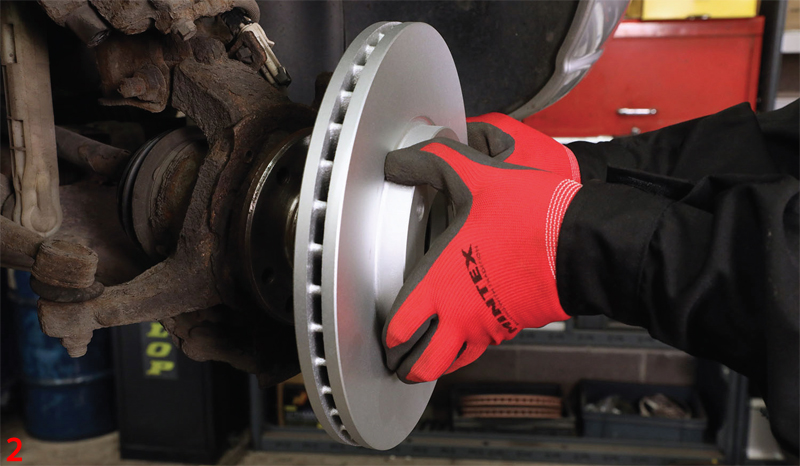 To accurately test run out, a DTI gauge is required to give a precise reading on how much movement there is once the brake disc has been fitted back onto the hub. Placing the gauge around 15mm below the outer edge of the disc is recommended to achieve a more reliable measurement. Run out should not exceed 0.07mm, any reading above this can have damaging consequences to the entire braking system and cause vibrations through the steering wheel and brake pedal, something which could result in a returning, unsatisfied customer if they're experiencing this when driving. It's essential a run out test is conducted with diligence. The hub must be cleaned down properly for the disc to sit flush and all rust and build up should be removed. The disc must be secured to the hub using the manufacturer's torque settings, and it's here some problems may arise.
The bolts need to be tightened to make sure there's as little movement in the disc as possible, but most mechanics will reach for spare bolts to do this. These can damage the wheel bolts and cause scoring on the brake disc itself too, which can lead to problems when the wheel next needs removing. These bolts need to be kept in good condition as they're playing a key part in holding the braking system together.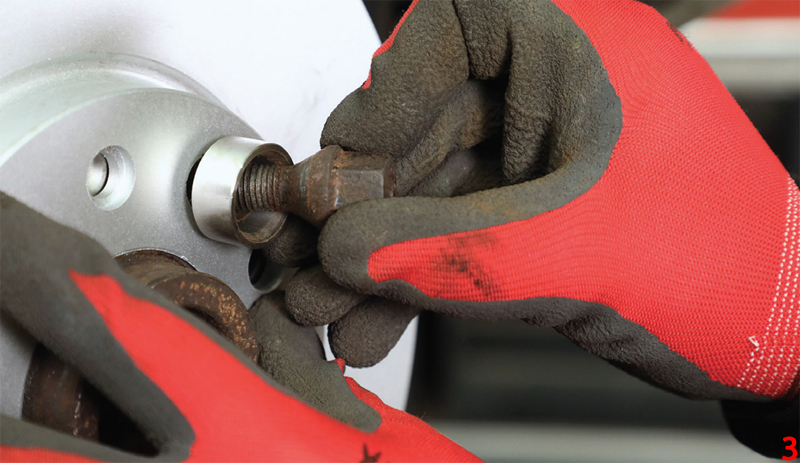 One way to eradicate this danger is to reach for a conical washer as opposed to a spare bolt. The shape of these washers encases the wheel nut to avoid causing damage to the bolt head, and they are the perfect form to lay flush against the disc too. They provide the ideal solution to measure run out as accurately as possible, with the disc sitting as tight to the hub as it can. Then a DTI gauge can be utilised to check lateral run out effectively.
Another key problem mechanics encounter when working on this area of a car is brake judder, usually caused by disc thickness variation (DTV), which occurs when the thickness of the brake disc is not even. This can stem from improper practice when it comes to cleaning the braking system. A hub cleaner should be used to remove any deposits away while taking care not to damage the hub itself. Taking the time to properly clean the system to remove any braking and road debris can prevent a number of faults and flaws and utilising a DTI gauge along with conical washers can provide an accurate run out reading.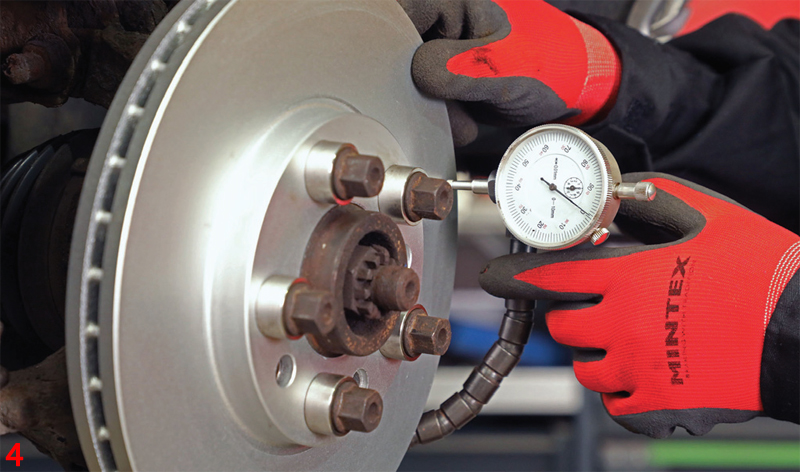 Saving time
These more specific measurements can save an abundance of time for a mechanic. Instead of a trial and error approach where it's hard to tell if poor results are based on the tools used or uneven surfaces, this can be eliminated as a cause so the mechanic can quickly get to the root of the problem. In an industry where downtime can cause issues with backlogs of jobs and consequently income loss, it's imperative that mechanics are made aware of these specially designed tools and processes so they can continuously perform to a high standard, ultimately helping with customer loyalty and retention. For any garage, it's essential to conduct a thorough job when undertaking tasks such as brake replacement. While these jobs may appear simple, planning them properly will save time and ensure vehicles are leaving and not returning with complaints.
---
Want to know more? For more information, click
here
.