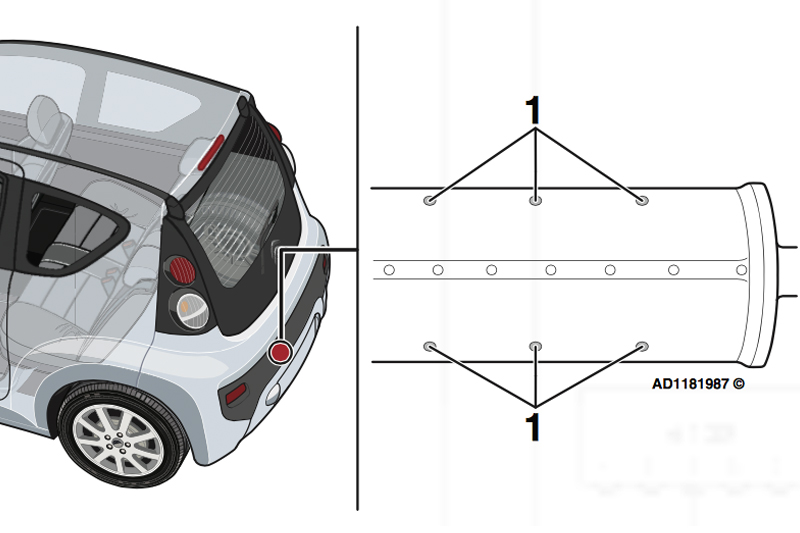 ---
Autodata's Technical Team share their fixes to common problems raised through Autodata's technical helpline, available to all UK customers.
---
FAULT:
A customer is complaining that their 2005 Citroën C1 1,0 is making an abnormal noise from the exhaust when accelerating. We have heard a noise once but haven't been able to pinpoint which section of the exhaust it is coming from. Can you help?
FIX:
The C1 from the start of production up to 05/01/06 demonstrated the symptoms you describe. The abnormal noise is due to loose baffle plates in the rear exhaust silencer resonating between 1500-2000 rpm. Check the rear exhaust silencer for 6 spot welds Fig1.1. If the spot welds are not present, fit a new rear exhaust silencer. Road test the vehicle to confirm the fault is no longer present.
---
For further information from
 Autodata
, click
 here.