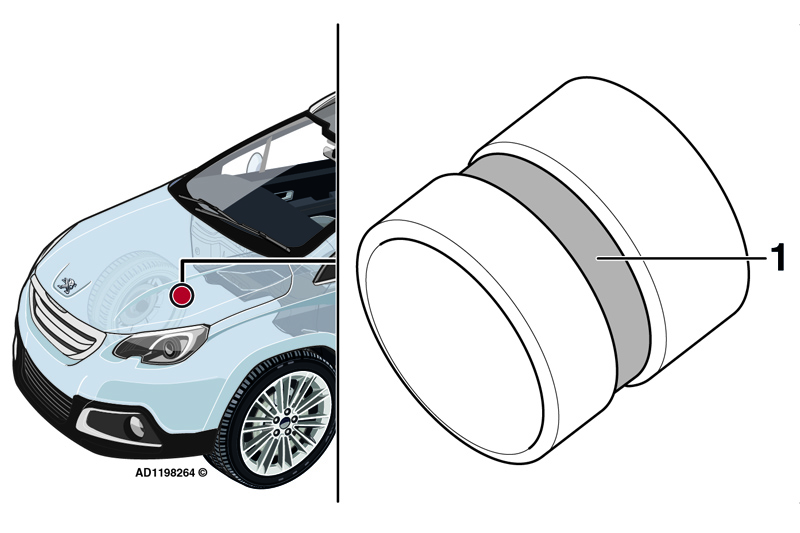 ---
In this regular column Autodata's Technical Team share their fixes to common problems raised through Autodata's technical helpline, available to all UK customers.
---
PEUGEOT 2008 – ENGINE OIL LEAK AND CLUTCH SLIP
FAULT:
A 2013 Peugeot 2008 1.2 petrol had an engine oil leak in the transmission area so we replaced the crankshaft rear oil seal. Now the vehicle has come back with the same engine oil leak after only a few months. We suspect the crankshaft rear oil seal might be the issue; are you aware of any other possible causes before we remove the transmission again?
FIX:
Yes, it affects 2008 models with 1.2 petrol engines produced up to 10/12/14 (RPO 13911). The fault is due to a poor crankshaft design, allowing engine oil to seep out of the rear end. A capped spigot bush is available from the Peugeot parts department and is required to rectify this fault. Remove the flywheel and clean all components. Apply Loctite 648 sealant to the capped spigot bush (see Fig 2.1). Fit this to the rear of the crankshaft. If necessary, replace the crankshaft rear oil seal. Inspect the clutch assembly, then replace if necessary.
---
For further information from
Autodata
, click
here.