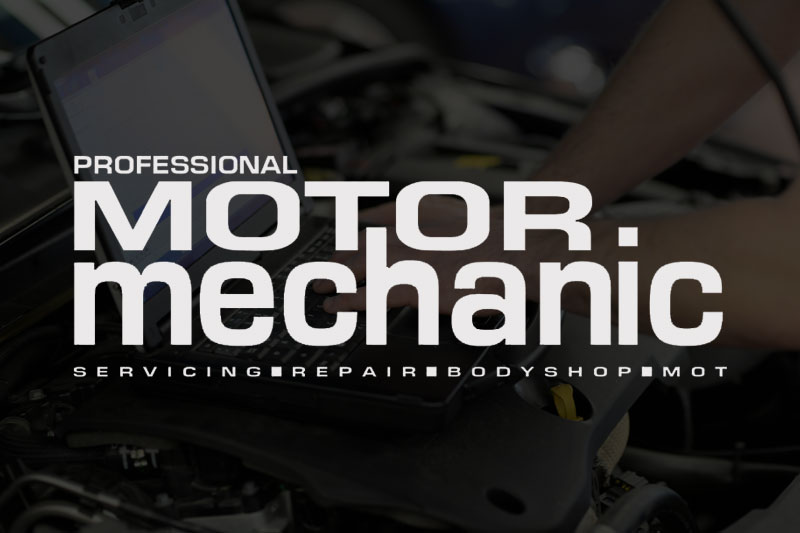 Modern engine management systems are designed to ensure that engines run cleanly and efficiently in a diverse range of driving conditions. In order to meet these demanding requirements placed upon them, VMs implement systems that will reduce emissions and achieve better fuel economy for the vehicle.
Today's engine management system will constantly monitor specific areas of the car and adapt, where required, to ensure maximum performance, whilst maintaining emission levels, temperatures, fuel consumption and much more. It does this through the use of an Electronic Control Unit (ECU) that utilises the various sensors incorporated in the vehicle to make decisions regarding the variables mentioned above. The ECU will then control conditions using a number of switches and valves.
Because of their fundamental importance in the correct running of the vehicle, sensors and switches must be manufactured to a high standard to ensure that they function and perform to the levels required. The same can also be said of replacement components.
One supplier of such parts is Lucas Electrical, a brand that can boast a 125-year heritage in the automotive industry. The strong reputation that the company enjoys in the EMS replacement component sector lies in its commitment to making sure that rigorous testing procedures take place across the board to ensure that its products meet the demanding requirements of newer passenger cars.
New and improved
Paul Nicholls, Technical Manager at Elta – suppliers of Lucas Electrical EMS components to the aftermarket – said: "Our new and improved in-house test facility includes the latest state-of-the-art equipment that can test the likes of Ignition Coils, Air Mass Meters, Crankshaft Sensors, EGR Valves and Fuel Pumps.
"This UK facility enables the Lucas EMS products to undergo extensive testing throughout each stage of their production. These tests are also repeated throughout the the time that the product remains on shelves at Elta, ensuring the parts dispatched meet the standards of the Lucas brand.
"This makes the Lucas brand reassuringly synonymous with high quality; benefitting businesses by offering cost-effective aftermarket products that are extensively tested to ensure quality and reliability.
"As well as this emphasis on stringent testing, suppliers of engine management components should also offer a high level of aftersales and technical support services to the garage, and our expertise in this area is a valuable resource for our customers. Those businesses that are tempted by cheaper, lower quality parts will soon find that this level of support is not on offer to them."
He concludes: "When it comes to engine management parts, it is vital that garages do not compromise on reliability. By choosing Lucas, the independent technician can be sure of safeguarding the business' invaluable reputation.
"What's more, Lucas Ignition Coils, Air Mass Meters, EGR Valves and Crank Sensors are all sealed into bags before being packed into the iconic green boxes. This way the fitter can be sure that the part they're receiving hasn't been previously fitted or returned."
How are Lucas products tested?
Ignition Coils
Lucas Ignition Coils are tested for continuity and spark at three vital points during manufacture. Samples from batches are then picked to undergo further tests, such as shock, thermal and vibration tests. The new Lucas in-house test facility then provides further diagnostic and fault finding support.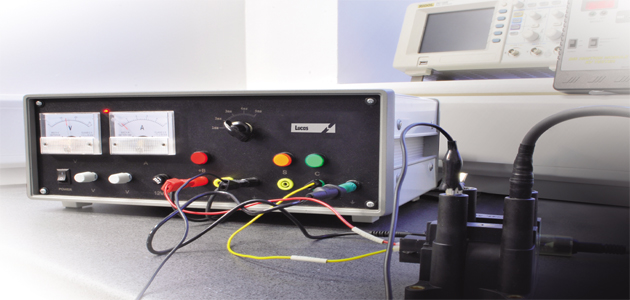 EGR Valve
EGR Valves may also undergo testing within the Lucas in-house facility. A voltage is applied to the EGR input and increased to actuate the valve. The valve opens and the feedback position voltage is checked against OE specification. Valve actuation is also tested for smooth transition between open and closed.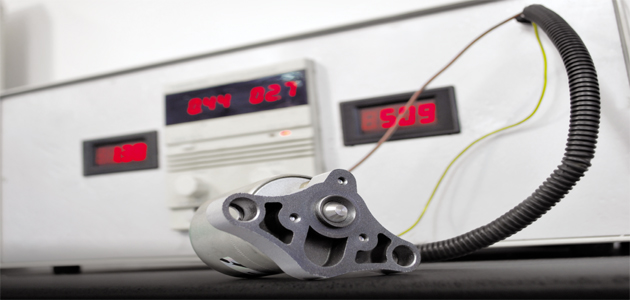 Crankshaft sensors
Both hall effect and inductive camshaft and crankshaft sensors are tested in-house, providing fault finding and diagnostic support. The sensors are held in the machine at a set distance from the variable speed spinning cam wheel. The signal shape and frequency is then analysed and any potential faults are identified.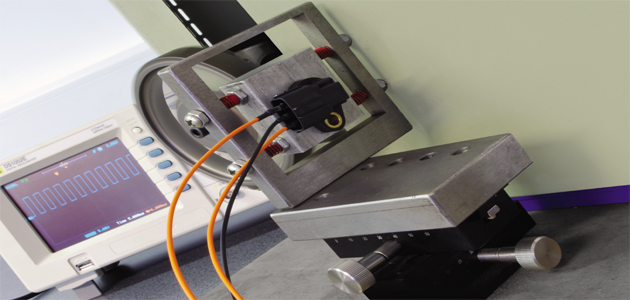 Air Mass Meters
Lucas Air Mass Meters are 100% tested using our new, improved AMM test machine. Air is blown through the sensors, replicating the RPM range of a vehicle. The voltage curve of analogue and frequency of digital AMMs is then compared with the original equipment signal using a graph or an oscilloscope.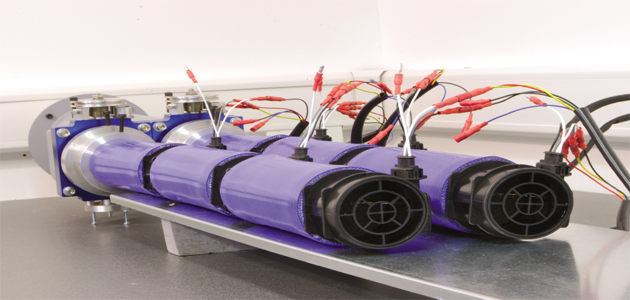 FITTING ADVICE: AIR MASS METERS
Common symptoms
Common symptoms of a faulty Air Mass Meter include erratic engine operation, reduced performance, increased fuel consumption, stalling, hesitation and rough idle.
Change the Air Filter
It is highly recommended to change the air filter before replacing the Air Mass Meter. Dirty, sub-standard or worn out air filters can contaminate the element of the sensor and cause it to fail. The Air Filter should be changed every 15,000 miles to ensure efficiency and durability of the Air Mass Meter.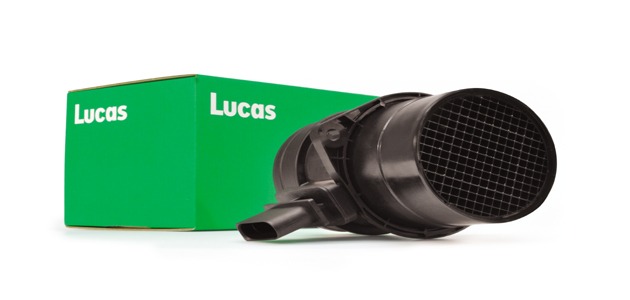 Mounting direction
Most Air Mass Meters have an arrow on the outer case to indicate the correct direction of airflow through the AMM to the engine. Ensure the arrow points in the correct direction when mounting.
ECU reset
In most cases, the ECU does not have to be manually reset, but it may take some time for the ECU to recalibrate and reset the error code. This can take around 60 miles depending on the vehicle. If a manual reset is required, please follow manufacturer's instructions.
Meter error messages
A non-faulty Air Mass Meter may still cause an error message to be logged due to problems elsewhere in the vehicle such as: faulty EGR valves; blockages in air intake filters; leaking induction hoses and faulty tank ventilation valves.