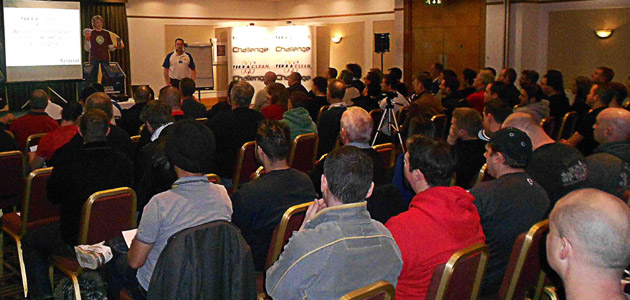 Randstad is planning its largest ever TerraClean service centre conference with a two-day event, designed to further develop the UK's fastest growing workshop network.
The event, which is the third of its kind in less than eight months, follows a period of remarkable growth for the TerraClean deep engine cleaning brand in the UK. Randstad has sustained the appointment of new TerraClean service centres with a substantial investment in TV advertising designed to raise awareness of the service among consumers and drive business into TerraClean workshops.
Beginning on Friday 4 October in Northumberland, TerraClean service centres will receive a free day's training on the new, eagerly anticipated, EGR cleaning tool, which will prove a welcome addition to the UK aftermarket offering workshops an exciting sales opportunity in the cleaning and maintenance of EGR systems.
On Saturday 5 October, TerraClean service centres will participate in the brand's third national conference, in what promises to be a very interactive day of discussions and networking. The conference will also see the unveiling of a number of new TerraClean products and launch of a new TerraClean website.
Phillip Dowd, Randstad Sales Director, said: "The pace in which the TerraClean brand continues to grow means that it's important the network of individual businesses comes together regularly. The brand is still in its infancy and Randstad has continued to invest in the introduction of new TerraClean products – such as MiST machine and EGR cleaning tool – and services such as the soon to be launched TerraClean website, all of which are designed to drive business into the network."
Following the conference, service centre personnel will join the Randstad team in a trip to Newcastle Greyhound Stadium for an evening's racing.
Log on to www.terraclean.co.uk to find out more