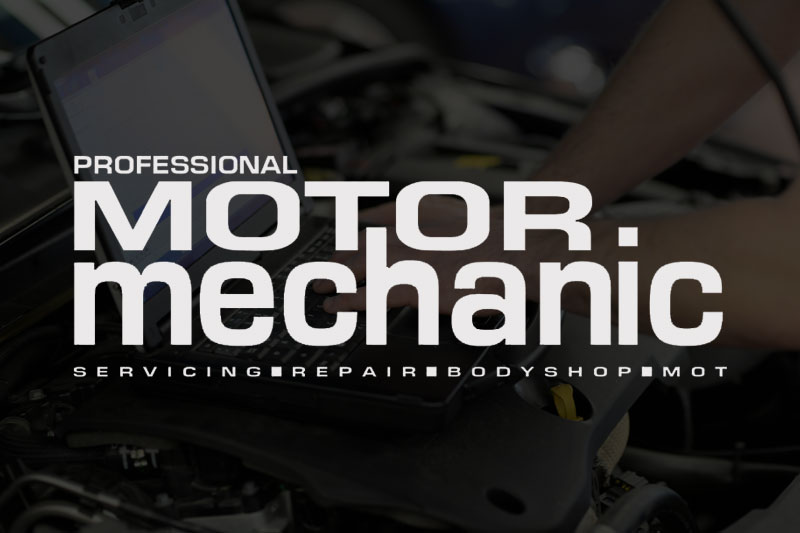 Electronic regulators offer a range of benefits, depending on the specification of the vehicle. Some only require a single touch to entirely raise or lower the window, while others can be activated through the central locking system. Others incorporate 'antipinch' technology as well, meaning the regulator will stop if an obstruction is detected during closure and automatically open in the event of an accident, enabling access to and from the vehicle.
System integration
When it comes to replacing an electronic window regulator, some vehicles can be easily fitted with a similar motor that integrates a comfort function. However, on most vehicles the electronic window regulator is integrated into other systems in the vehicle. As a result, this makes it impossible to change the motor without correct re-initialisation to ensure other parts of the vehicle's system are not affected.
Electronic code
The solution is to change the mechanical part of the regulator, and re-use the original motor. More often than not, the motor is still operating efficiently, and it is the mechanical regulator which has failed. If a regulator without a motor is the only option available, then it is likely that the OE motor contains an electronic code which will only operate with the vehicle's electronics. This is why the mechanic should either solely change the mechanism – without the motor – or fit the OE replacement part.
Valeo recommends that all vehicle considerations are understood to ensure the correct window regulator is fitted. It is important to ascertain the body type of the vehicle (hatchback, saloon, estate or convertible), the number of doors it has, the exact type of regulator needed and the number of pins on the wiring connector for the motor.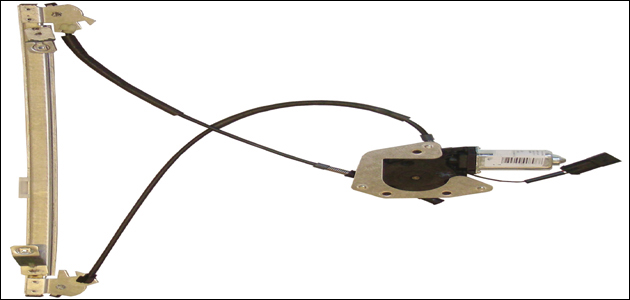 Renault Megane Scenic: Bowden system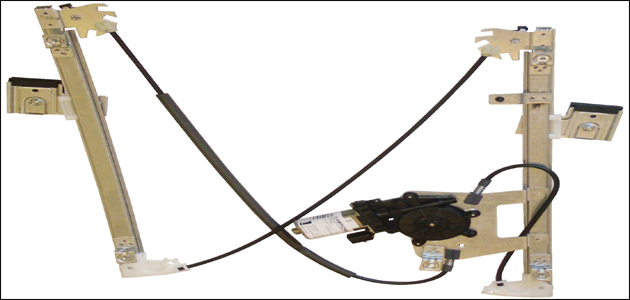 Ford Focus: double Bowden system
The Valeo range
With a range that covers cable, bowden, scissor and double bowden technology systems, Valeo has an extensive number of window regulators to meet a wide variety of requirements. For solely motor applications, mechanisms with motors and mechanisms only, the company offers more than 900 parts for passenger cars and 24 for trucks.