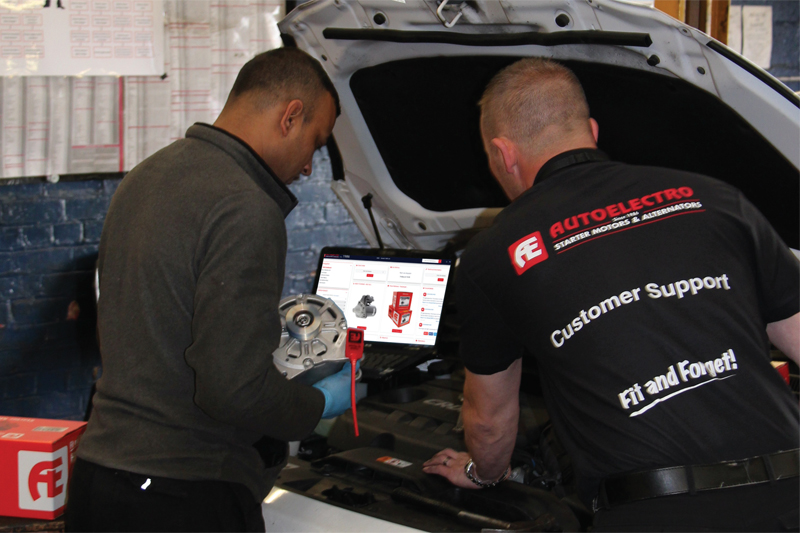 ---
Autoelectro has noticed a recurring problem with the remote transponders on certain vehicle models that many think is an issue with the starter motor or solenoid. With this not being the case, the remanufacturer has provided further clarity.
---
Vehicle models:
Hyundai i30 2.0, Kia Ceed and
ProCeed 2.0 2008-10
Autoelectro's technical researchers have discovered a problem that is both part and practice related. There is an issue with the Hyundai i30 2.0, Kia Ceed and ProCeed 2.0 2008-10 that is causing the starter motors to burn out due to excessive cranking. The part number affected is AEU1441. When turning on the ignition, an orange icon with the symbol of a key within a car should appear on the dashboard; this means the immobiliser has successfully recognised the chip in the vehicle key.
If the icon does not appear, the starter motor will operate but the vehicle will not start. Excessive cranking can cause the starter motor to ultimately fail and burn out.
The problem appears to be the remote transponder antenna on the steering column, which over time becomes hot and cracks.
The fault is often misdiagnosed as a faulty starter motor or solenoid. Check for the following defects on the starter motor you are replacing, as this may indicate the cause of the failure:
Blue colour on the gear shaft and pinion area
Rattling inside the starter motor when shaken, indicating components have exploded
Burnt smell from starter motor; varnish or insulation leak
Damaged pinion teeth, or broken nose cone
Burnt/discoloured/melted broken wire from solenoid to starter body or a shrivelled/burnt label
If the starter motor you are replacing shows any of the above defects, then a vehicle fault needs investigating and rectifying before fitting the replacement part.
---
This technical bulletin, along with hundreds of others, is available to subscribers of Autoelectro's website. The website has proved popular since its launch last year, with the abundance of technical information a particular draw for visitors. For more information, click
here
.