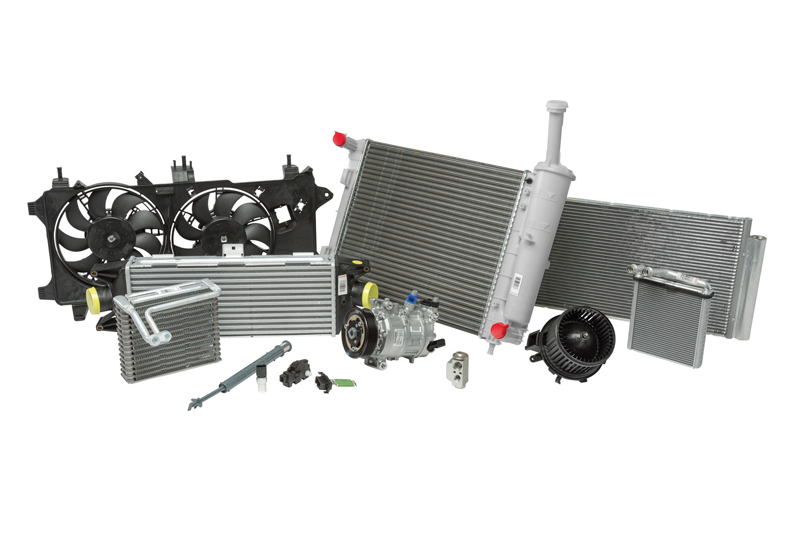 ---
Denso's technical guru, Mike Sadler, offers his top 10 tips for radiator installation.
---
The radiator is at the heart of the engine cooling system, releasing the heat extracted from the engine into the atmosphere. Traditionally, the radiator is located at the front of the vehicle, near to the air intake, in order to exploit the dynamics of speed while the car is on the move.
Radiators fitted within vehicles that are equipped with an A/C system will, typically, be larger and more powerful, in order to dissipate the heat discharged by the condenser; however, Denso's radiators are small and light to offer greater heat exchange.
This is possible because the radiators are co-developed with the company's A/C division to deliver improved efficiency; for instance, a Denso radiator with a 0.2m2 front surface features more than 6m2 of cooling surface on its fins.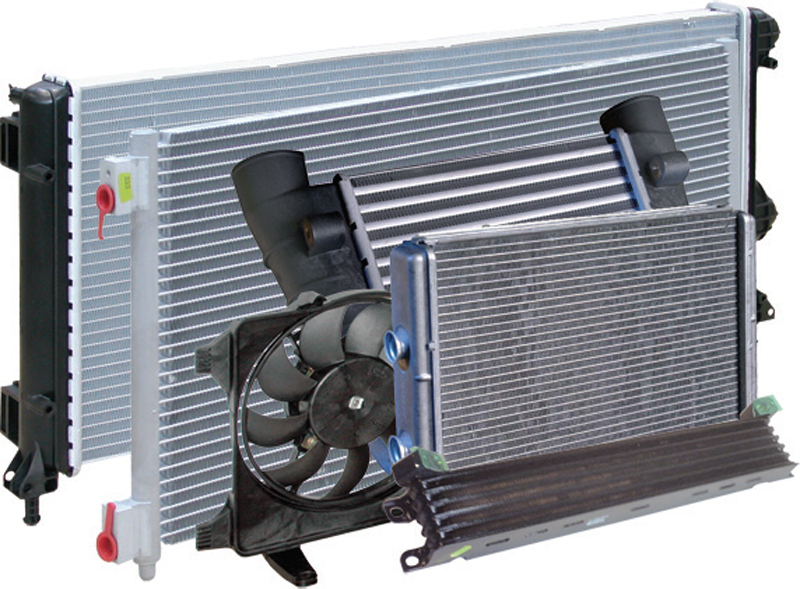 Hot tips for radiator installation
When it comes to radiators, technicians should remember key aspects to the installation process. Denso's technical guru, Mike Sadler, reveals his top 10 tips:
1.
Check that the part number is correct via cross-referencing.
2.
Before installation, inspect the new part carefully, including the size and fitment of ancillary parts, such as caps, switches and sensors.
3.
Carefully examine the radiator hoses and connections, and then replace any with new OE-quality parts where necessary. Failure to do so can cause radiator malfunction. The most common problem is coolant leakage, resulting from defective or worn seals.
4.
Thermostats and caps are also susceptible to faults. These are usually due to inherent defects in the radiators, but faults relating to OEM and matching quality replacements are rare.
5.
Avoid inferior alternatives. This may sound like simple advice, but research has shown that buying cheaper will cost more in the long run, as too often cheaper can mean inferior quality.
6.
Be careful to avoid physical damage while handling and installing.
7.
Don't forget to inspect any defective radiator mountings – bushes and rubbers – which can be easily repaired before installing the radiator.
8.
Coolant antifreeze concentration is also subject to certain regulations, as outlined by the vehicle manufacturer (VM). When fitting a new radiator, be sure to check that the correct concentration has been used.
9.
As the radiator releases heat, which is exchanged from the engine into the air, check the performance and operation of the electric cooling fans after the new radiator has been installed.
10.
If in doubt, check the VM guidelines. VMs provide best practice information and procedures for each vehicle it manufactures. Block Exemption legislation ensures this information is freely available to technicians.
The Denso range
Delving into the range itself, Denso's thermal components range comprises radiators (1,200 part numbers), intercoolers (130 part numbers), cooling fans (200 part numbers), cabin blower fans (180 part numbers) and heater cores (70 part numbers).
---