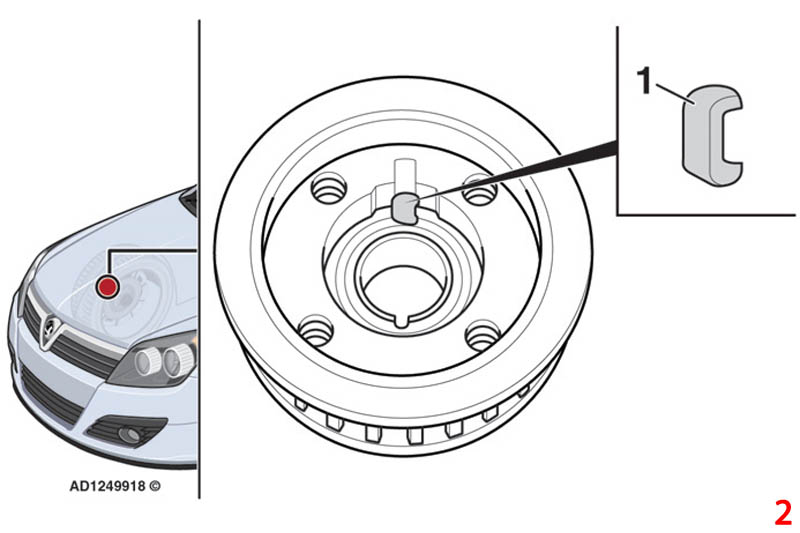 ---
In this regular column, Autodata's Technical Team share their fixes to common problems raised through Autodata's technical helpline, available to all UK customers. Here, it tackles an engine fault with an Opel/Vauxhall Zafira.
---
Opel/Vauxhall Zafira-B- Engine stalls at idle with trouble code stored.
Fault
We have a 2010 Opel/Vauxhall Zafira-B 1.9 CDTi which is stalling at idle. The trouble code stored in the engine control module (ECM) fault code memory is P0340. This appears to be a generic powertrain code indicating an issue with the Camshaft Position (CMP) Sensor circuit. Can you provide any guidance on what the cause might be and how to resolve it?
Fix
This sounds like a known issue for the Zafira-B. Opel/Vauxhall has released a technical bulletin about it. We've also seen this issue in the Opel/Vauxhall Astra-H (2004-2010), Vectra-C (2004-2008) and Signum (2005-2008), all with engine codes Z19DT and Z19DTL. The cause is incorrect valve timing due to crankshaft sprocket keyway failure. To verify and resolve this, remove the crankshaft sprocket and check the keyway for damage (Fig 2.1). Replace parts as necessary, then tighten the crankshaft sprocket bolt to 340Nm.
---
PMM and Autodata have teamed up to bring you Autodocta, offering expert advice and fixes direct from the Autodata workshop application. The company will be offering PMM readers an exclusive 10% discount off Autodata for your first year
if you sign up with the discount code PMMADQ121 here. Simply enter the code when asked to receive your discount
.