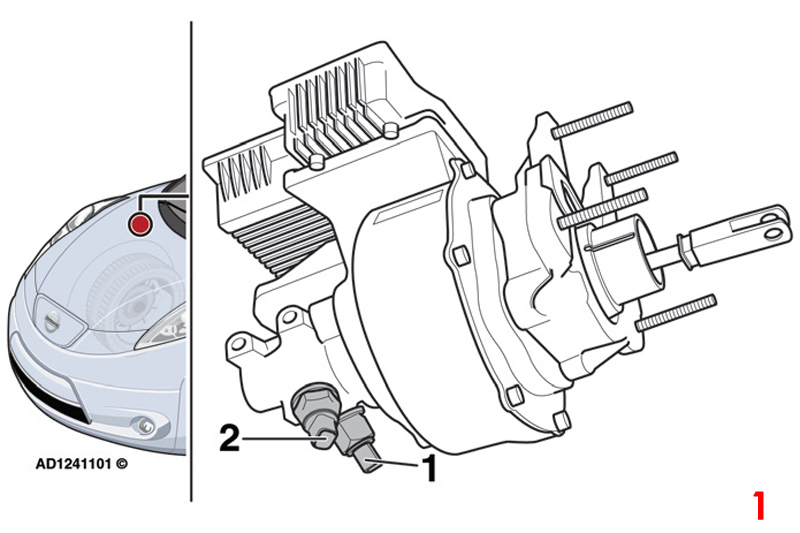 ---
In this regular column, Autodata's Technical Team share their fixes to common problems raised through Autodata's technical helpline, available to all UK customers. Here, they take a look at a problem with a Nissan Leaf.
---
Nissan Leaf – Brake system warning lamp illuminated
FAULT:
A customer has brought their 2011 Nissan Leaf into the workshop with the brake system warning lamp illuminated and trouble codes C1A66 and C1142 stored in the fault memory. We have carried out some basic wiring and power supply checks, but haven't found the cause of the fault. Any ideas?
FIX:
Yes, the fault you described has been reported before on these models produced up to 26/11/12. While a competent technician may be able to correct the fault, we strongly advise that all personnel working on electric vehicles are suitably trained. When working on high voltage circuits and components, ensure all safety related guidelines are adhered to. The cause of the problem is an internal fault with a brake fluid pressure sensor. There are two brake fluid pressure sensors contained within the braking system, and both should be checked using diagnostic equipment. Replace the brake fluid pressure sensor (Fig 1.1) and (Fig 1.2) that remains at 0 bar when the brake pedal is depressed. Carry out a road test to ensure the fault has been eliminated.
---
For more information, click
here
.