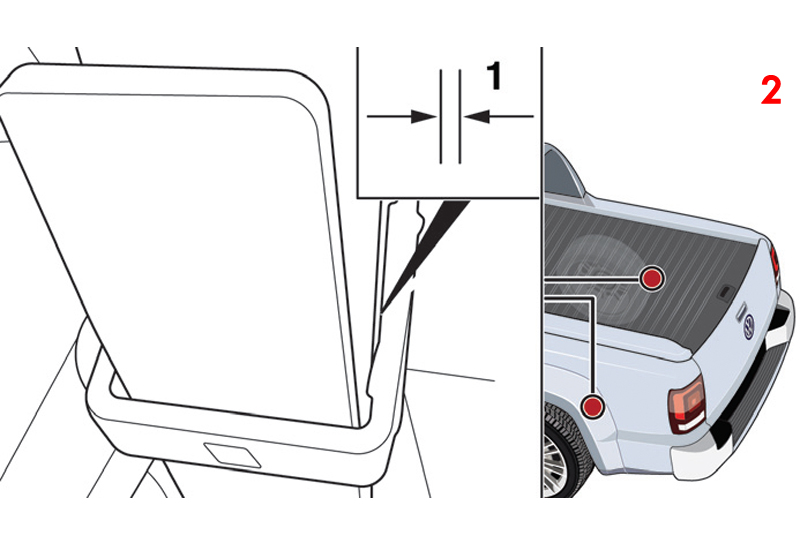 ---
In this regular column, Autodata's Technical Team share their fixes to common problems raised through Autodata's technical helpline, available to all UK customers.
---
Volkswagen Amarok squeaking noise from rear suspension
Fault:
We have an Amarok that was said to be making a squeaking noise when driving over uneven surfaces. We cannot replicate the issue in the workshop but have heard the noise coming from the rear of the vehicle during the road test. Our first thought was the tailgate as it has an aftermarket lift assist, but there is no obvious play that could be causing the sound. Do you have any other thoughts?
Fix:
Yes, we've seen this issue before, and the cause is likely to be the rear suspension leaf spring chafing on the rebound clip. It affects Amarok models 2016-21 and is due to misalignment of the leaf spring. To resolve, renew the rear suspension leaf spring to the axle U-bolts and U-bolt nuts as follows:
Do not tighten the U-bolt nuts
Centralise the suspension leaf spring in the rebound clip. Ensure adequate clearance between the suspension leaf spring and rebound clip on both sides (Fig 2.1)
Tighten the U-bolt nuts to the correct torque – 120Nm + 270°
Repeat the procedure for the opposite side if necessary
---
For more information, click
here
.