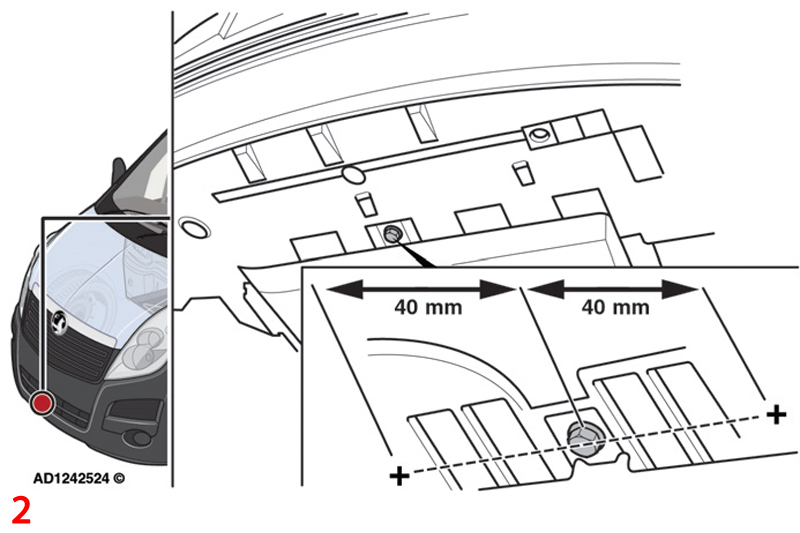 ---
In this regular column, Autodata's Technical Team share their fixes to common problems raised through Autodata's technical helpline, available to all UK customers.
---
Vauxhall Movano-B – Rattling noise from front in uneven road
Fault:
We have a customer with a 2014 Vauxhall Movano-B who is complaining of a rattling noise from the front of the vehicle that is more noticeable on uneven road surfaces. We have heard the rattling noise during a road test and suspect it could be suspension related. We have checked the front suspension joints and mountings but cannot find the source of the fault. Have you come across this rattling noise before?
Fix:
The rattling noise you are experiencing has been reported to us before and it affects Movano-B models up to 2016. The fault is likely to be due to an insecure front engine undertray. To rectify the rattle, drill two 8mm holes (Fig 2) positioned at the front of the engine undertray and secure with rivets, which are available from a Vauxhall parts department. Carry out road test to confirm the fault has been eliminated.
---
For more information, click
here
.