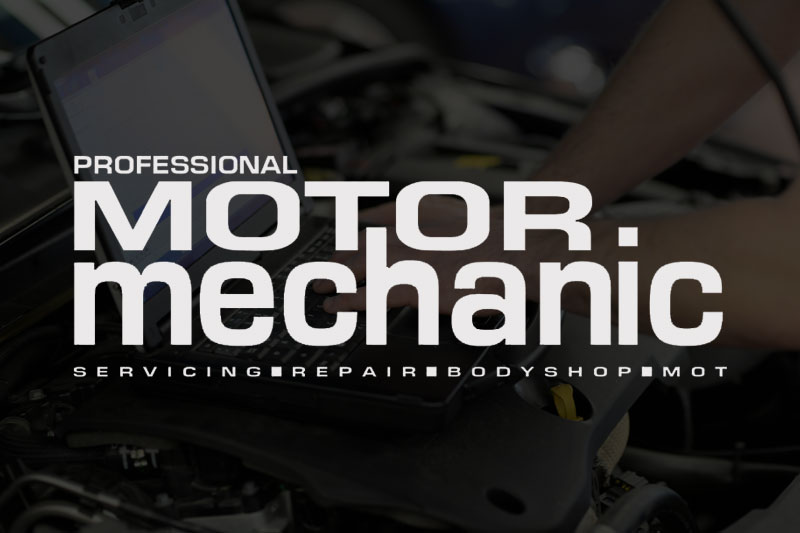 Over the years, the 'Apec approach' has helped us to build on a reputation for providing, quality, value and service to our customers. As a company, our view has always been that with critical components, such as brakes, it is vital to match the original manufacturer's levels of performance, safety and comfort – a message that seems to be the buzzword in the IAM at this point, but is no less pertinent as a result.
Combining these standards with competitive prices means that car drivers benefit from uncompromising stopping power plus exceptional value for money – a combination that's especially welcome in a challenging economic climate.
Consistent standards
In Europe, friction braking parts are regulated by the R90 standard, which stipulates that performance must be +/- 15% of the OE specification. In Apec's opinion, that standard is actually too low; instead, we design our products to provide the closest possible match to the OE part. This is achieved by using high quality materials and consistent, precision manufacturing techniques.
Robotic production process
A good example of this comes in the shape of Apec brake pads. Manufactured in a state-of-the-art facility in Europe, these pads use a complex and closely controlled mix of friction materials, formulated to provide highly effective braking across a range of operating temperatures and loads.
The friction material is also environmentally responsible, as it's free from heavy metals, such as lead, antimony and copper – well in advance of the EU's target date for removing these elements.
The pads are produced in automatic presses, with computer controlled temperature, pressure and time cycles. The use of this highly accurate robotic production process continually ensures the friction material is heated and pressurised for precisely the right period, so each finished pad meets the exact specification set by the R&D department. The process works to such close tolerances that thousands of pads are automatically rejected each year, even though they may only vary from the set standard by the smallest amount. 
Under pressure
The pads also benefit from HPT – a High Pressure Treatment process only encountered in the high quality sector of the industry. The process heats the friction material surface to 650°C, while applying one tonne pressure, ensuring it's evenly cured to a depth of 2mm. This improves initial braking, considerably reduces the bedding-in period and noise, and prolongs pad life by eliminating crystallisation of the friction material.
It's also kinder to the environment, as the harmful gases normally released into the atmosphere on first brake application are contained and treated within the factory.
Attention to detail
The attention to detail doesn't stop there, though, as we also offer a comprehensive selection of accessories, such as fitting kits and wear leads.
There's sound reasoning behind this: After only a year's use, brake pad springs can lose up to 50% of their tensile strength, becoming loose and causing uneven wear, unbalanced braking and noise. By fitting new springs and shims when replacing the discs and pads, technicians can restore even high mileage braking systems to the original manufacturers' performance levels.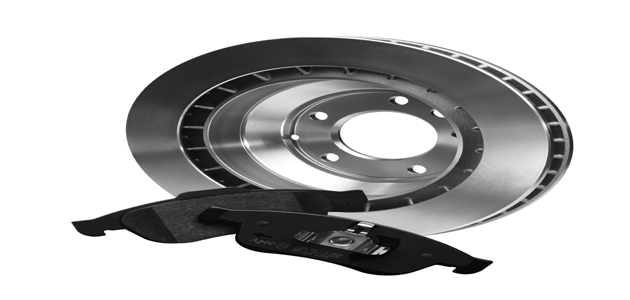 Committed to continual R&D
One crucial factor in our success is the emphasis that is placed on the continual research, development and testing of all braking parts.
An annual commitment of millions of Euros allows constant monitoring, evaluation and incorporation of new technology, improving and developing products by using the latest research results and industry advances.
This investment means Apec continues to be at the forefront of braking, with products that are claimed to far exceed R90 and other European legislation.
Testing regime
As you can see from some of the details outlined in this article, nothing is left to chance. As a result, the brakes undergo rigorous testing, with samples taken randomly from the Apec production line and subjected to extreme scrutiny, with testing on dynamometers and closed, controlled test tracks.
The brake pads also have to prove their capabilities during repeated descents of one of Europe's toughest public roads: the notorious Glossglockner pass. Even though the pads will endure many hundreds of applications during the test, their temperature must not exceed Apec's strict limits, and they must still demonstrate safe stopping ability at the end of the final descent.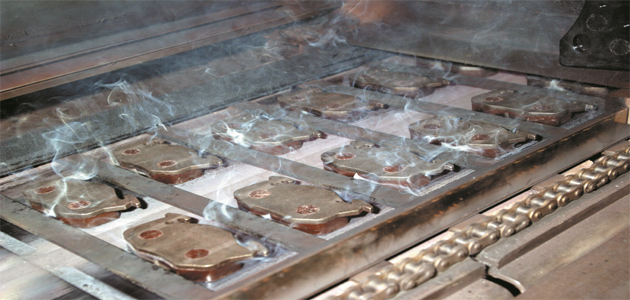 Service to match
These high standards apply to all of our products, consisting of brake pads and discs, shoes and drums, accessories and the hydraulic range, which includes master cylinders, wheel cylinders, calipers and DOT approved hoses.
They're also evident in the renowned levels of customer service that are provided, and, with proximity close to the M4 and M5 motorways for rapid distribution, Apec's huge warehouse carries such extensive stocks that enables delivery of 98% of the listed items the next working day.
Technicians can be confident that the range will be constantly updated and parts will be available for a new model as soon as six months after its initial launch. Furthermore, mechanics can request emails of parts updates or look them up on the Apec website.
Over 6,000 parts
With one of the largest braking ranges for the aftermarket, comprising over 6,000 parts and covering 99% of all cars and LCVs in the UK and Ireland, whatever the expectations of factors, technicians and motorists, Apec aims to exceed them.