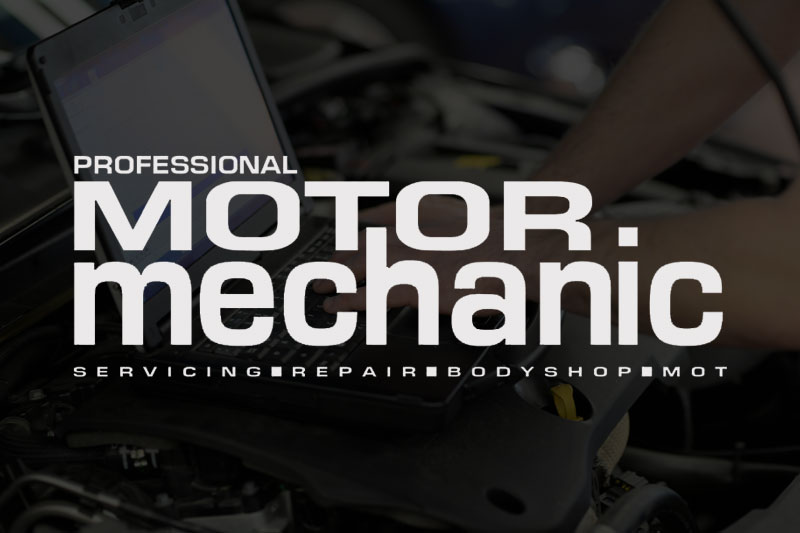 Vehicle air-conditioning is designed to provide a comfortable environment for the driver and passengers – whatever the weather. The most significant factors related to passenger comfort are temperature, humidity, airflow, radiant heat and clean air.
All car air-conditioners adhere to the same concept and utilise a 'vapour compression' refrigeration system. These systems use a refrigerant, when changing phase, to exchange high quantities of heat from the air blown into the car – cooling, heating and dehumidifying the car's interior.
The refrigerant cycle does have a high and low pressure side and consists of the following four main components: an evaporator, a compressor, a condenser and an expansion device. Two components increase and decrease pressure and temperature, and two components dissipate heat.
Depending on the typical design of a vehicle air-conditioning system, each has either a receiver dryer or accumulator tank. The basic rule is to replace the receiver dryer or accumulator tank when the system is empty or when it has been opened.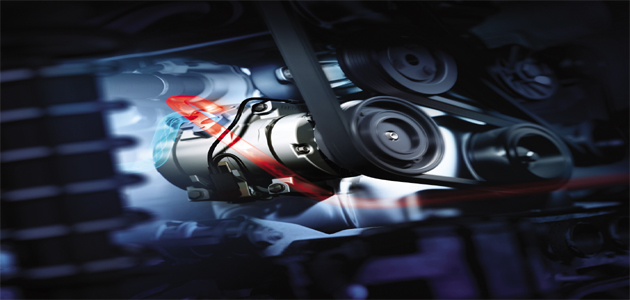 Different sensors are used to control the air-conditioner, either for correct operation or for maintaining the comfortable environment. When a vehicle is equipped with automatic air-conditioning, so called 'climate control', temperature sensors for ambient and interior temperature – in combination with humidity and solar radiation sensors – are used to maintain a comfortable environment.
To minimise the risk of system failure, which normally means expensive repair, all year around operation and yearly maintenance is important. Systems do fail because of different reasons, but number one is insufficient refrigerant.
Maintenance is key
Regular maintenance, when performed in the correct way, will prevent problems such as too low refrigerant amount, insufficient heat exchange of condenser and excessive corrosion of aluminium parts. When performing maintenance, it is important to use the correct tools and equipment and to understand what to check. What's more, it is very important that equipment is regularly maintained in order to ensure it operates according to specification and cleanliness.
If equipment is not serviced regularly, it is impossible to know the state of the refrigerant inside the machine and this does increase the risk of charging dirty and wrong refrigerant or oil. This will result in unhappy customers demanding compensation for system failure.
DENSO's A/C aftermarket range:
A/C Compressors
All DENSO A/C Compressors are new, filled with the right amount of oil and delivered as complete assemblies. The range now includes eight electric compressor part references covering Toyota and Lexus Hybrid vehicles. The range delivers extensive car parc coverage; comprising 400 part numbers that cover over 2,500 applications.
A/C Condensers
The continually expanding aftermarket range currently consists of 370 part numbers, covering over 2,800 applications. All DENSO A/C Condensers, particularly the most recent applications, have a cutting-edge integral filter to assure greater air conditioning efficiency.
The A/C Repair Network
The DENSO A/C Compressor Repair Network was launched in 2006 to address the growing need for advanced A/C service and repair. It is the first, and only, supplier network designed to make OEM quality A/C compressor repair more cost effective for out-of-warranty vehicles.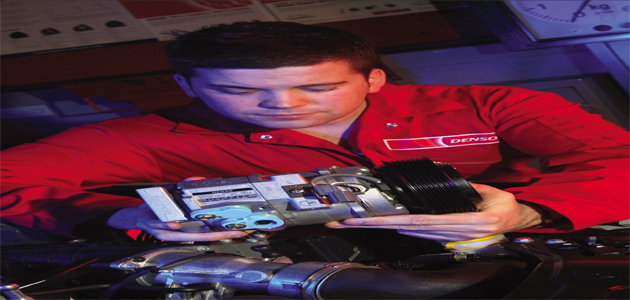 A/C SERVICING – ESSENTIAL EQUIPMENT & TOOLS
A thorough A/C service will take between 45 minutes and one hour using specialist tools and equipment. This includes:
1. Refrigerant gas analyser
2. Sight glass to check state of refrigerant and oil inside
3. Thermometer to read air outlet temperature inside the car when checking system performance
4. Electronic leak detector
5. Nitrogen pressure test equipment
6. Refrigerant charging equipment
7. Refrigerant recovery equipment
8. Oil injection equipment for each type of compressor oil
9. Flushing equipment to clean refrigerant cycle
10. Belt tension gauge to confirm correct tension of compressor drive belt
11. Torque wrench for correct tightening of tubes and hoses