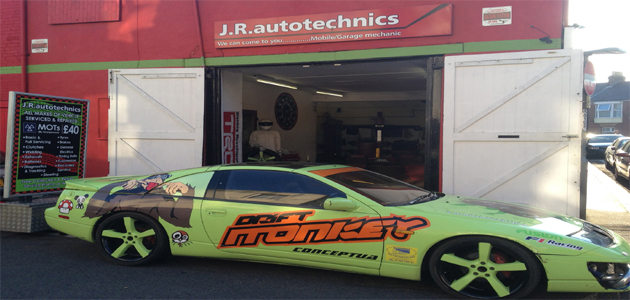 Starting his business back in May 2005, James Knight has come a long way from 'man in a van' status. With his wife Natalie joining the business last year, J R Auto Technics are a company on a journey of progression.
Based in Weymouth, the garage has been described as the 'tardis' of the garage world with the garage crammed into a terraced town residential street but with copious amounts of space inside.
Taking advatange of plenty of space, the couple have taken advantage of the space to build a wheel alignment and tyre-fitting centre.
James said their key philosophy was very much about customer satisfaction, education and giving honest advice.
"It's a value of service," he said. "We're building a business on doing the job right.
"I was one of those [people] who used to outsource the wheel alignments side of my business, but the level of service I wanted to provide for my customers was just not there by doing this."
James started looking for alignment equipment, and it was not long before he settled on the Hunter Elite TD because it "ticked the right boxes".
"We had looked at installing a MOT bay instead, but after we looked at the finances and statistics, we would have had to undertake eight MOTs to equal the return we could get for just two or three Hunter alignments and adjustments."
Natalie said the introduction of the Elite TD generated ample interest and business, which came as a huge surprise to her. The couple also explained that they lost a tyre contract a fortnight into possessing the Hunter aligner; however, by holding the alignment bay, their tyre volume has actually increased – despite no advertising.
James admitted that they are not looking at high volumes throughput – currently three-a-day, six days-a-week.
"Compared to other businesses with the Hunter and what it's capable of, our throughput are just a fraction, but we want to deliver the best.
"I want to learn everything there is to know, so I can be at the top of the game. The alignment business has already generated more business and income than we envisaged at this stage, so it is very much key in helping us realise our future plans."
With a three-year plan in action, which includes alloy wheel refurbishment, but also to expand the business further with their passion for modified, lowered and Drift cars.