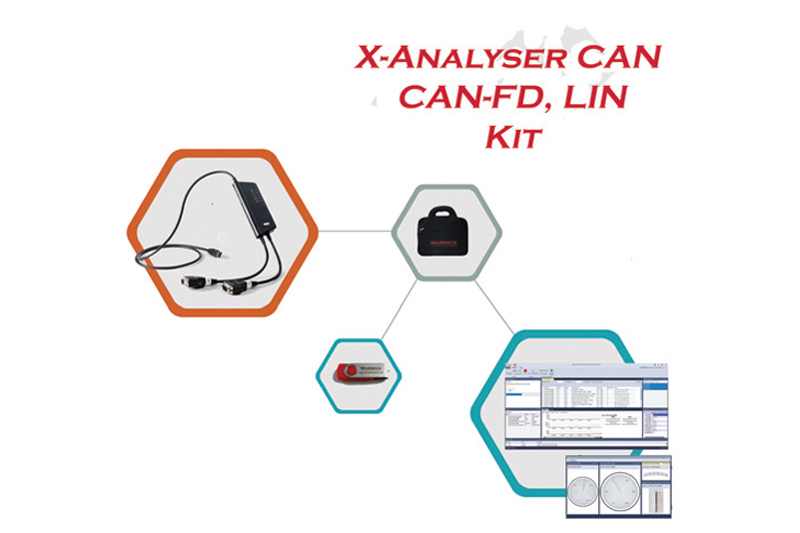 ---
An updated version of the network analysis tool, X-Analyser (version 3.12.0) is now available from Warwick Control Technologies. This provides CAN, CAN FD and LIN all in one tool, along with the CAN higher-layer protocols.
---
This is available in a kit that includes the Kvaser Hybrid two-channel interface, and can be used to test CAN, CAN FD and LIN systems via one interface. The two channels of the Kvaser interface can be mapped to the X-Analyser software in any combination of these network protocols.
The tool kit comes with one-year email support, which includes free updates. Subsequent maintenance contracts are available.
---
For more information, click
here
.