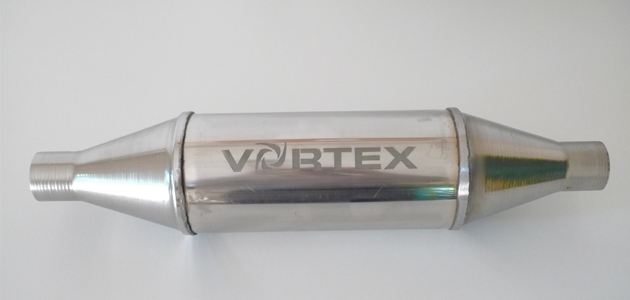 The new, unique Vortex system works by passing exhaust gases over different types of shapes within the unit. These shapes actually speed up the gases in the chamber and the resulting lower back pressure allow vehicles to breathe more easily and helps to reclaim some of the efficiency that has been lost by the mandatory fitment of cats and DPF's.
This has led to the development of a completely new way of silencing vehicles, while simultaneously improving performance. The real win-win is the delivery of improved power and torque, while also lowering emissions and improving mpg.
From the extreme performance of Vortex®Raceflo to the MPG improving Vortex®Ecoflo units Vortex has a new approach to the market. So much so that they are confident, and have evidence, that high-end consumers will "retrofit" Vortex units to anything – from a brand new car to a pick-up truck, 4WD, LGV or HGV. Whether it's an Aston Martin or a Motor-Home Vortex can make a huge difference.