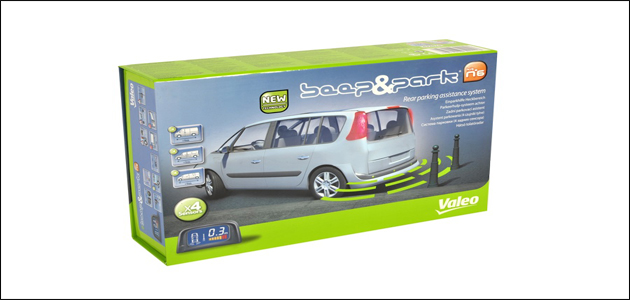 Competitive and innovative park assist technology from Valeo is helping to develop new business opportunities for the independent aftermarket.
An easy-to-stock range, with one standard application covering all vehicles, Valeo's beep&park offers a tried-and-tested solution to assist drivers when maneuvering, reducing the risk of collision with other traffic, objects or pedestrians. All kits are now compatible with a vehicle's tow bar – if fitted, and pulsed rear light signal.
Beep&park technology provides audio and visual information to drivers, alerting them of any obstacles or pedestrians in close proximity when maneuvering. There are six parking kit options, including front and rear sensors, as well as audio and visual alerts. Four small ultrasonic sensors are discretely integrated into a vehicle's bumper to calculate the distance of nearby objects, presenting these on a digital display that sits comfortably in the front of the vehicle.