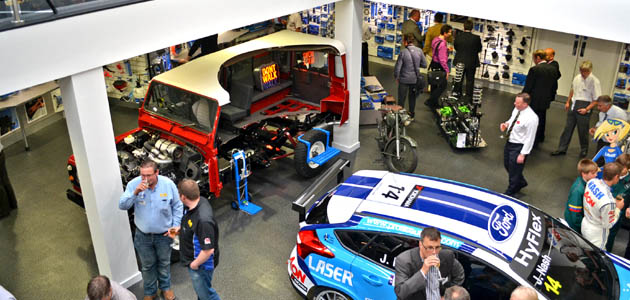 Laser Tools story has unveiled a new showroom and technical centre facility at their headquarters in Southam, Warwickshire.
Officially opened by Lord Digby Jones Kt, the new facility offers an impressive range of services that are offered to the company's customers, including a fully stocked showroom, conference centre and technical demonstration area. The adjacent 'Tech Centre' is where the company's research, development and product testing takes place. 
The opening day event was well attended with customers and invited guests being treated to a tour of the new facility, demonstrations of the company's latest products and trying out the Formula 1 racing car simulator. By arrangement with the nearby Heritage Motor Centre their technical display engines, a full size cutaway Land Rover and a beautiful 1936 MG made popular, interesting and evocative exhibits.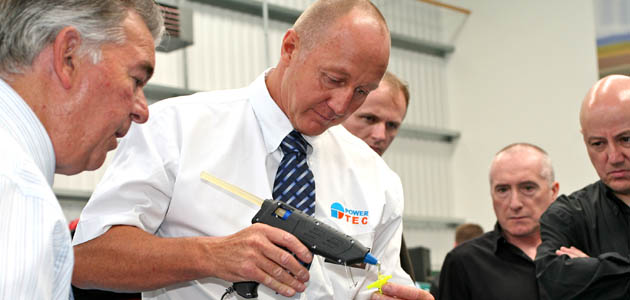 The new showroom and Tech Centre together provide a facility that will be used by the Tool Connection's customers in a variety of ways; it is a conference centre, and the Warwickshire address makes it the ideal central location for national and regional sales and management meetings.
New tools and products can be explained and demonstrated to members of the sales force giving them an understanding and firm technical knowledge of the tools that they sell. Anything from a brake caliper rewind tool, to an engine timing tool kit for the latest 2012 Range Rover Evoque are demonstrated on the actual vehicle or engine. Full blown bodywork repairs are also carried out using the latest of the Tool Connection's Power-TEC equipment.