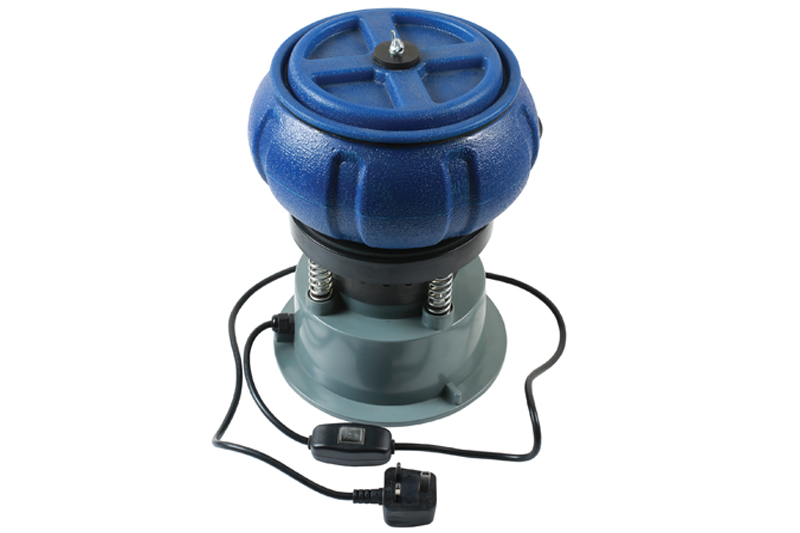 ---
This vibratory tumbler polisher from Gunson (part number 77159) is designed to clean and polish small metal components with a rapid vibrating action.
---
Small parts can be thoroughly cleaned and polished with the gentle cleaning action of the tumbler. The polisher is ideal for de-rusting, cleaning or de-burring metal parts that are up to 7" (178mm) long.
The tumbler bowl opening is 7.5" (19mm) in diameter allowing the easy addition or removal of items. The bowl holds a maximum of 2.27kg of parts and media (sold separately).
---
For more information, click
here
.