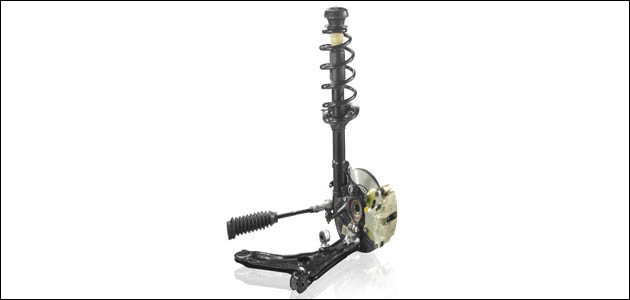 TRW Automotive Aftermarket's UK team remains focussed on the needs of its customers with the introduction of the second range extension for its leading 'Corner Module' offer of braking, steering and suspensions parts. The range extension consists of 173 parts across the Corner Module portfolio and further highlights the company's market leading position as the leading global supplier of original equipment (OE) quality parts.
The range extension includes: a) Braking: four carriers; 42 caliper housings; five brake discs; four clutch cables; nine hand brake cables; 15 brake hoses and one brake hose kit; b) Steering: one tie rod end; two column drives; 12 remanufactured power steering pumps and one ball joint; and c) Suspension: 53 gas shock absorbers; one hydraulic shock absorber; seven track control arms; seven suspension strut support bearings; four shock friction bearings; four spring caps and one dust cover kit.
Applications cover a range of makes and models and include: brake discs for the Renualt Laguna and Megane, and the VW Passat.