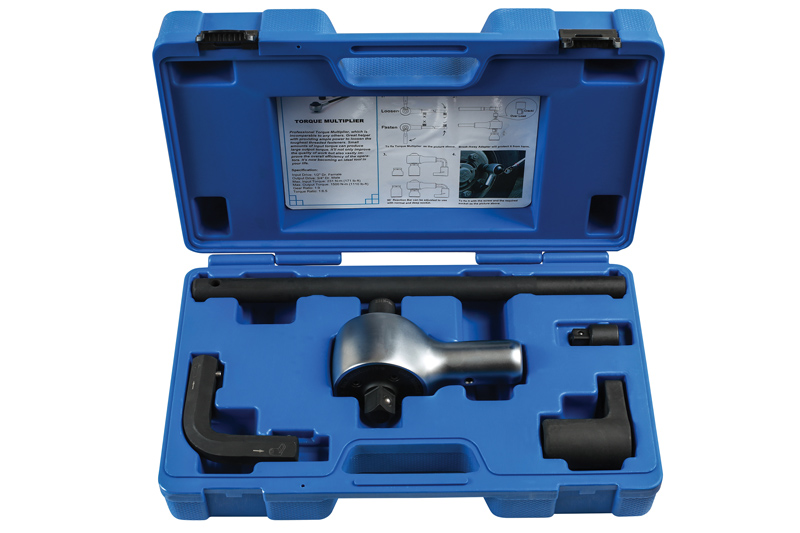 ---
Torque Adaptor Set from Laser Tools. 
---
What do you do when a fastener is buried deep in the engine bay and it has to be tightened to a specific torque figure? Because of the difficult access and tight clearance, you cannot get a socket onto it. In this instance, according to Laser Tools, the solution is the Torque Adaptor Set (part number 7286), designed to let a torque wrench be used in the tightest of conditions.
These metric adaptors are 3/8″ drive (sizes: 10, 11, 12, 13, 14, 15, 16, 17, 18 and 19mm), and turn the torque wrench into a super-slim ring spanner. They are high-quality items, CNC-machined from strong chrome vanadium steel, then fully polished and hard chrome plated.
The bi-hex profile lets you position the adaptor on the fastener so that you can keep the adaptor in line with the wrench for accurate torque setting. As the adaptors extend the effective length of the torque wrench by 50mm, the actual torque applied will be greater than the torque reading shown, so remember to adjust the wrench torque figure to compensate for this.
The product can be used in crowded engine bays or when torqueing difficult to access suspension components, and can also be used with a breaker bar when undoing tight or corroded fasteners.
---