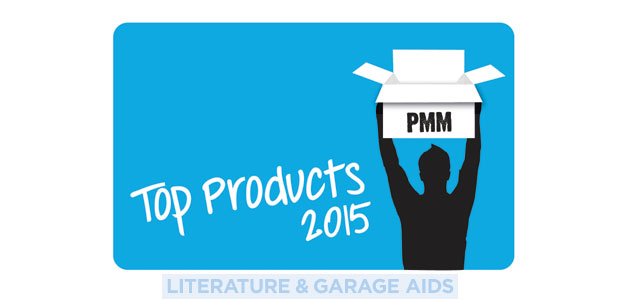 The awards, selected on the level of interest and enquiries generated by PMM's 60,000+ readership, are a great reflection on those manufacturers and suppliers that have made a real difference to the independent garage technician's ability to maintain the high standards expected of modern day servicing and repairs – whether this is in the form of innovative parts or tools, fault-finding equipment or garage aids such as technical data, posters and literature.
The winners in the 'Literature & Garage Aids' category are as follows:
Contitech – Product Information Center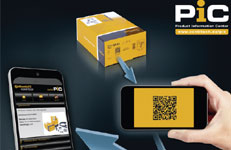 Access to the appropriate product and technical information is now essential for technicians who are servicing timing belts and associated vehicle systems.
Recognising this, ContiTech's Product Information Center (PIC) provides users with all the available information on the company's products at a glance – including fitting tips.
A version of the PIC has been optimised for internet-enabled mobile phones, making the use of QR codes on product packaging an effective way of linking through to the information you need.
Borg & Beck – Clutch Fault Diagnosis Chart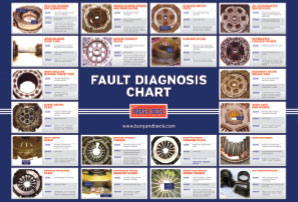 With clutch replacement now often taking several hours, it's imperative to workshop profitability that technicians have the information they need to fit the replacement correctly, first time.
To help them in the process, Borg & Beck has produced a useful fault diagnosis chart to highlight the issues that can result from incorrect clutch fitment.
Using the chart to recognise the symptom, technicians can identify the cause, its effect and the remedy in order to prevent costly installation problems before they occur.
LuK – DMF Checkpoint App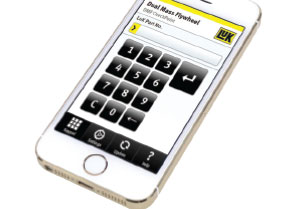 Embracing the extensive new opportunities that modern gadgets can provide to workshops, LuK's DMF Checkpoint App allows technicians to accurately check if a DMF needs replacing due to wear.
By simply entering a LuK DMF part number into the App, a technician can instantly see all of the information they need to be aware of before carrying out a professional repair.
This includes correct operating tolerances and bolt torque settings that are unique to each DMF, in addition to maximum 'Freeplay' and 'Rock' values.
DMF CheckPoint is available to download from iTunes and Google Play Store.
BTN Turbo – Turbo Fitment/Diagnosis Chart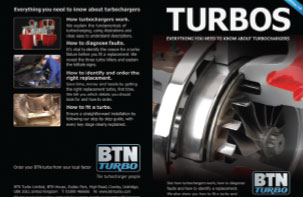 That BTN Turbo's A3 wall chart continues to be so popular with our readers is a clear sign that, despite the increasing use of turbos in modern vehicles, technicians can still fall foul of common problems if they fail to follow best practice guidance.
This wall chart further aids garages with turbocharger fitment and diagnosis, offering an at-a-glance reference point that is full of tips and advice for workshops that are undertaking servicing and replacement tasks associated with these components.