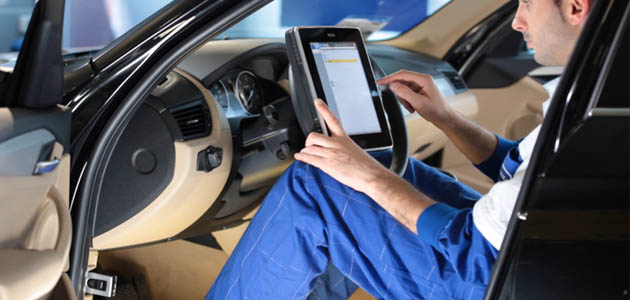 Introducing the Navigator nano, TEXA's new miniaturised self-diagnosis device for cars and light commercial vehicles. The advanced miniaturisation techniques used have allowed the company to reduce the tool size and weight by more than 85%, compared with a traditional solution, whilst leaving depth of the diagnosis potential unchanged.
The Navigator nano belongs to a new generation of devices characterised by three key elements reduced dimensions; wireless functions; and self diagnosis for cars and light commercial vehicles.
The tool has been developed according to the TEXA philosophy of two-unit diagnosis, to provide practical and versatile solutions, and can be used with a range of TEXA display units including: the AXONE 4, AXONE Direct and AXONE Pad. These characteristic allows the technician to gain the maximum benefit from their diagnostic tools, reducing the time required to complete the repair process.