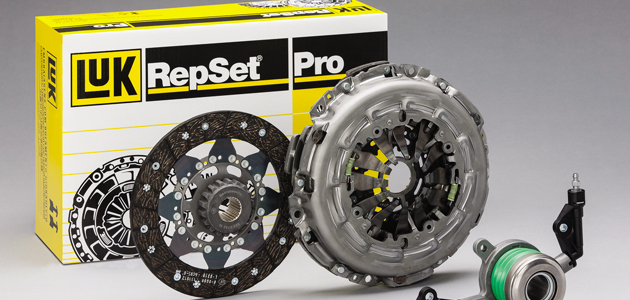 New LuK clutch parts have been introduced for a wide range of light commercial vehicles (LCVs).
They have been issued as part of a raft of new products for an additional three-quarters of a million cars and LCVs on the UK and Ireland's roads.
New Dual Mass Flywheels (DMFs) have been brought out for LCVs that include the VW Crafter 30-35 2.0 TDI 05/2011-, and the VW Transporter Mk V Box 2.0 TDI 09/2009- (DSG), while there are also LuK RepSets for the Iveco Daily III 35S13 05/1999-, and Ford Transit 2.3 16v 04/2006-.
Schaeffler Automotive Aftermarket (UK) Technical Services Manager, Malcolm Short said: "New LuK parts for the LCV market have been introduced which significantly strengthens our portfolio.
"We always strive to make sure that when these hard-working vehicles need attention in the workshop that our distributors and garage customers have the necessary quality parts to make sure that they are off the road for the minimum amount of time, which obviously helps their owners".
LuK recommends customers to consult the online catalogue at www.schaeffler-aftermarket.co.uk  for more information about exact applications for these new additions.