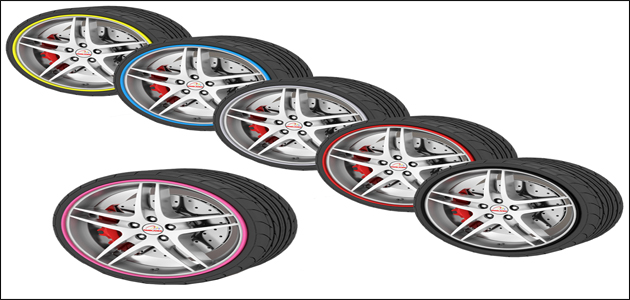 Car care and accessory distributor, Saxon,  has announced the launch of a patented wheel trim range that is set to be a fast selling addition to every retailers' car accessory range.
Rimblades are the latest innovation in alloy wheel protection and style, and are the most recent addition to the brand management company's increasing range of specially selected car accessory products.
Alloys on a new car are, on average, damaged within the first three months and with more cars being fitted with alloys than ever before, Rimblades offer great sales potential for retailers.
The innovative alloy wheel protectors are an effective way to defend rims from kerb damage – as well as covering up existing marks – and offer a range of popular colours for those drivers looking for a stylish touch.