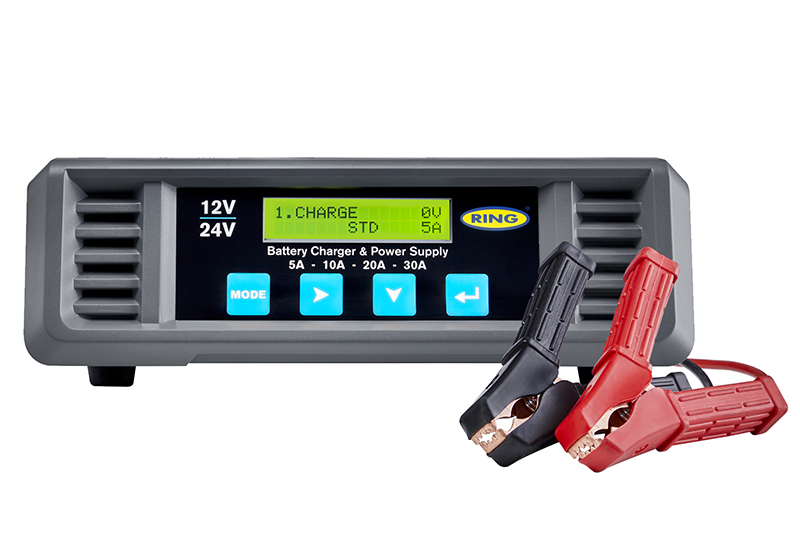 ---
Ring Automotive has launched the SmartCharge Pro, a 30A battery charger suitable for intensive use across mixed vehicle fleets.
---
The 2.6 kilogram, 12/24Voutput compatible power supply rapidly recharges with variable rates of 5, 10, 20 and 30 amps, aiming to allow technicians to charge batteries quickly. Featuring a large LCD screen and diagnostic modes to check for potential battery and alternator problems before charging, this portable charger and to remove hassle when working on any vehicle. It has two charging process modes, with its nine-stage process compatible with lead acid, gel, calcium, AGM, EFB and an eight-stage process for Lithium-ion batteries. Also said to be ideal for application across commercial garages and workshops, and for intensive use on cars, light commercial vehicles and heavy goods vehicles.
---
For more information, click
here
.