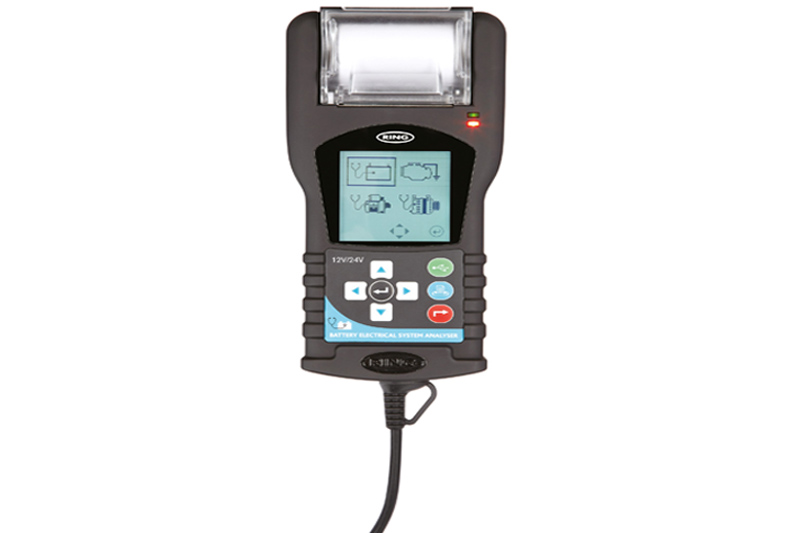 ---
The RBAG750 from Ring Automotive enables the user to carry out a complete health check of the battery and electrical systems of a 12V and 24V vehicle, including motorcycles, cars and trucks.
---
Batteries can be tested in or out of the vehicle, and reverse polarity protection is built in.
It uses an intuitive graphical interface making it easier and quicker for technicians to diagnose faults. The microprocessor control can analyse and test the battery capacity without applying a load, providing fast, accurate results on batteries up to 1,700CCA.
The unit can store up to 80 vehicles test results at once, allowing multi-vehicle testing before downloading, which is ideal for large dealerships and workshops. Results can be printed using the built-in thermal printer or downloaded to a computer.
---
For more information, click
here
.