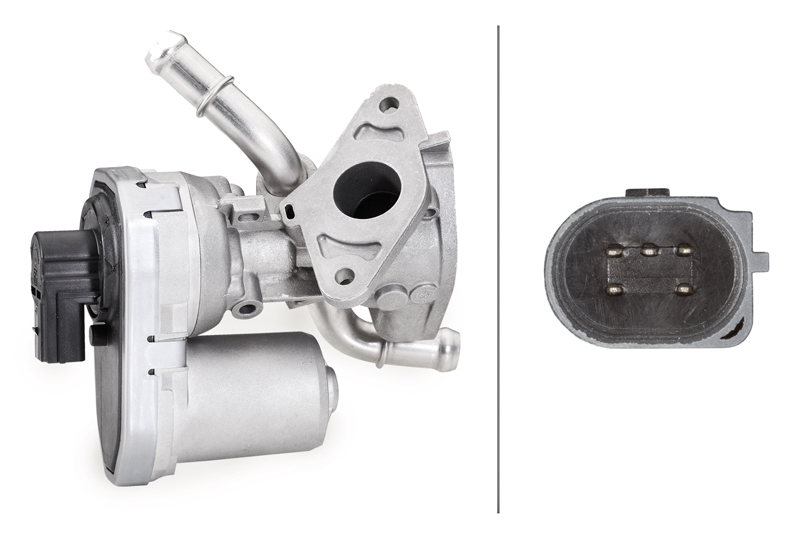 ---
HELLA's technical team has reportedly received an increase in queries about insufficient engine power relating to certain Vauxhall models.
---
The team has discovered that this symptom is often related to the exhaust gas recirculation (EGR) system on models such as the Astra, Zafira and Meriva.
HELLA's technical experts have found that the engine warning light tends to come on in Vauxhall models fitted with the engine code Z16XEP. After further investigation, the following diagnosis and repair procedures have been revealed to help technicians resolve the problem.
If, when undergoing a diagnostic test, the insufficient engine power symptom occurs in line with the following list of fault codes, a clogged or blocked EGR channel is said to be the probable cause.
Fault codes:
P0171 – Mixture too lean
P0300 – Misfire on multiple cylinders identified
P0301 / P0302 / P0303 / P0304 – Misfire identified on cylinders 1/2/3/4
P1300 – Fuel tank empty
In order to eliminate a defect with the EGR valve, HELLA has advised technicians to run a check on the periphery of the EGR system.
If no errors are found there, technicians should do the following:
Read out error memory and delete all existing fault codes
Dismantle intake manifold as per manufacturer's specifications
Clean the EGR channels in the intake manifold with the appropriate tools
Fit intake manifold as per manufacturer's specifications
Read out error memory and, if necessary, delete all existing fault codes
Finally, a test drive should be carried out and the error memory read once again.
---
For more information about the products available from HELLA, call customer services on 01295 662400 or email
hella.sales@hella.com.