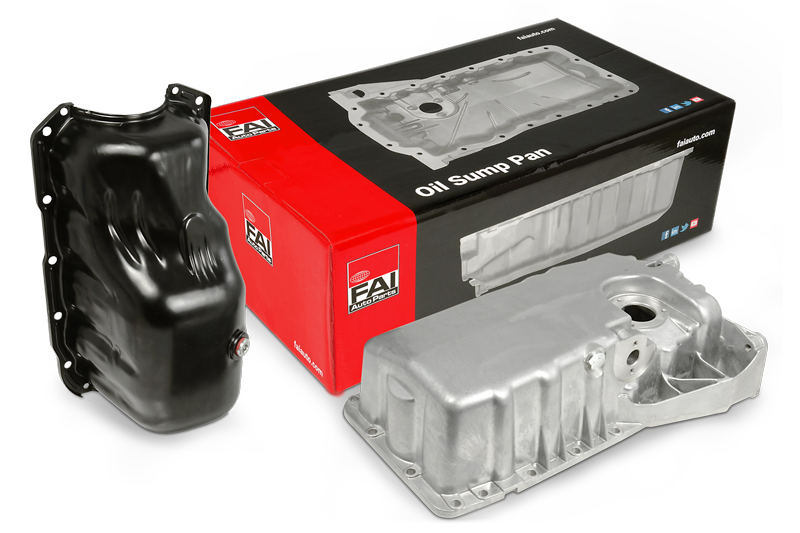 ---
FAI has introduced a range of high quality sump pans, including the sump plug and relevant gasket for installation.
---
Oil sump pans are another product that adds to FAI's existing bottom engine repair modules like gaskets, main bearings, oil pumps, torsional vibration dampers and oil pump chain kits.
The sump pans are said to be made to OE specification – something that is vital due to the stresses of current driving conditions such as traffic calming measures, pot holes and road contaminants. The latest product range is subjected to leak and pressure testing to ensure long life, hassle free fitting and peace of mind.
The range offers both aluminium and steel versions, covering a wide range of popular vehicles, consisting of 22 vehicle brands and 2500 individual applications. Each of the FAI Oil Sump Pans is laser etched with the FAI logo so you can rest assured that the product you have is of the highest quality and has been fully tested to ensure optimum performance, says the company.
---