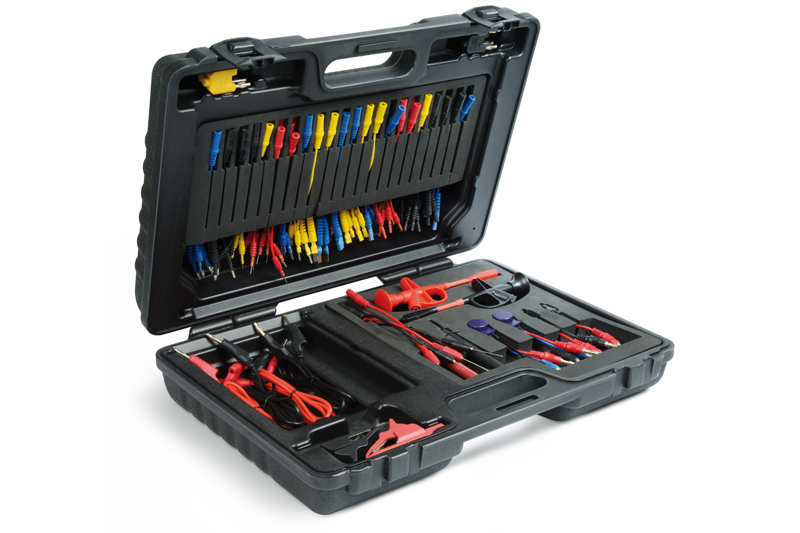 ---
Herth+Buss tells PMM why technicians can rely on the tools in its Elparts and Jakoparts ranges.
---
TesTip – 94 part case set enables reliable signal pick-up
Technicians know how time-consuming it can be searching for faults on electrical components like the lambda sensor or camshaft sensor, etc. The comprehensive TesTip set (article number: 95980778) offers a range of practical aids here to make searching for faults and measuring in general considerably faster.
This is achieved with the various adapters (holding wires) and polarity testers – for checking Hall sensors or for determining plus or earth-controlled injectors. In addition, the case set has measuring potentiometers for testing temperature sensors, fuel sensors or throttle valve position sensors. A measuring resistor for testing the airbag circuits is also included in the set. The case of course includes all the usual plugs and plug sleeves, along with a measuring bridge which enables access to the circuit without risking damage to the seals.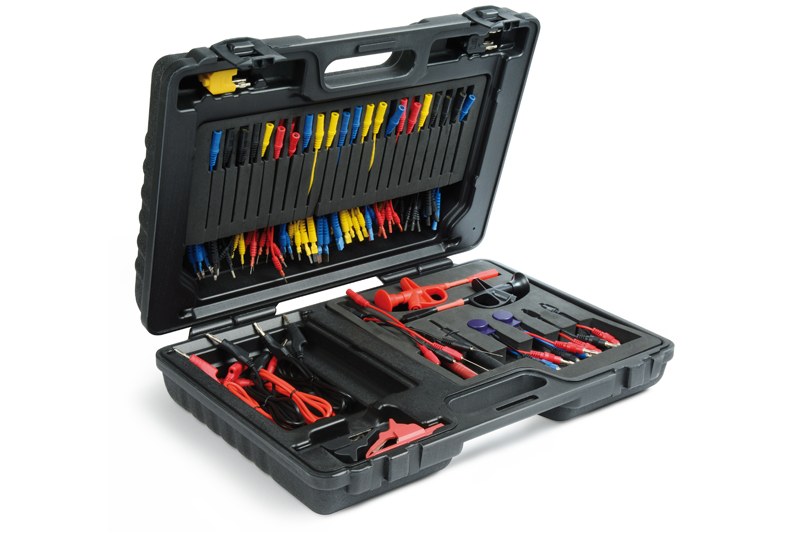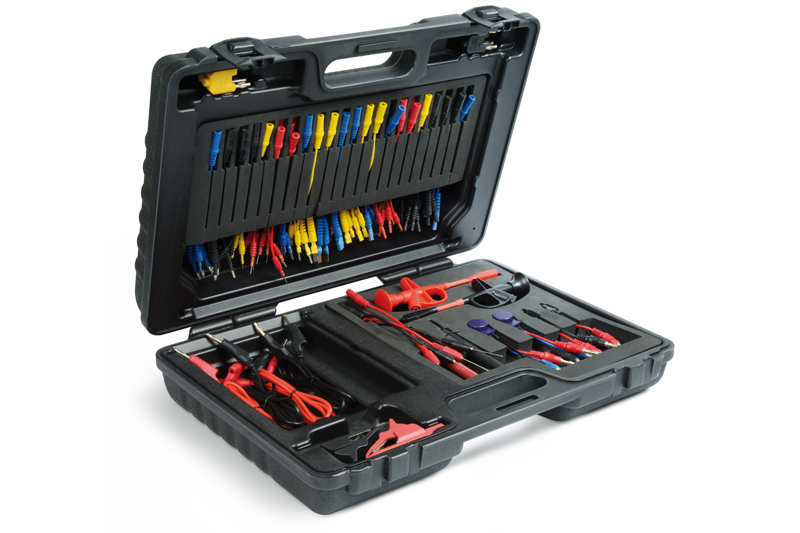 Release tool – changing contacts, simply
Herth+Buss offers a tool in its Elparts range that can save a lot of frustration in many workshops. Most techs will be all too familiar with the cracking sound when poor quality release tools break, making it impossible to change contacts. The company claims that it can offer high quality release tools, which enable contacts to be changed easily.
Herth+Buss offers a high quality three-piece set (article number: 95945424) made from spring band steel with six blades, which can
be used to carry out most standard release work quickly and easily, by virtue of the tool's band steel tensile strength, which is approx. 1800 N/mm. This can be used to remove any contact from the plug housing without problems.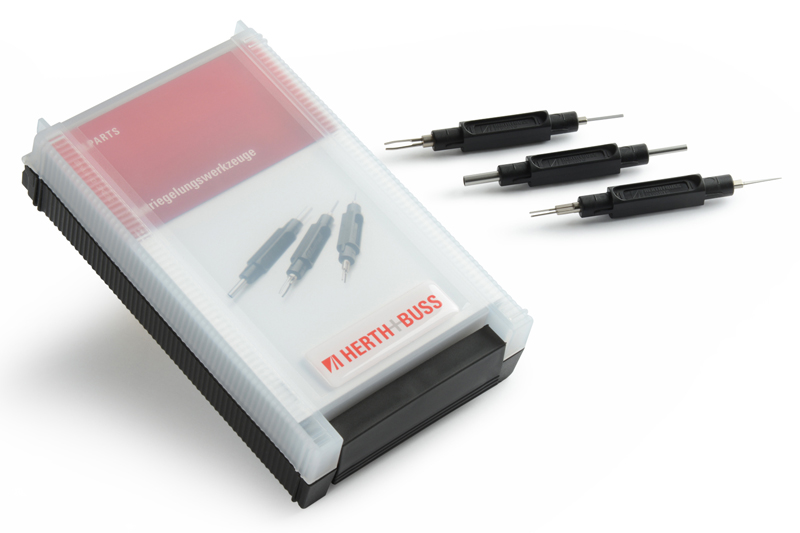 CrimPro – powerful crimping
Herth+Buss believes it is well positioned when it comes to crimping tools, with the models CrimPro 10 (article number: 95942330/-331) and the proven model CrimPro 30 (article number: 95942164,95942166), both of which are linear lifting power system. Along with the CrimPro 35 (article number: 95942364) with scissor lifting power, the company has products for everyday use in the workshop.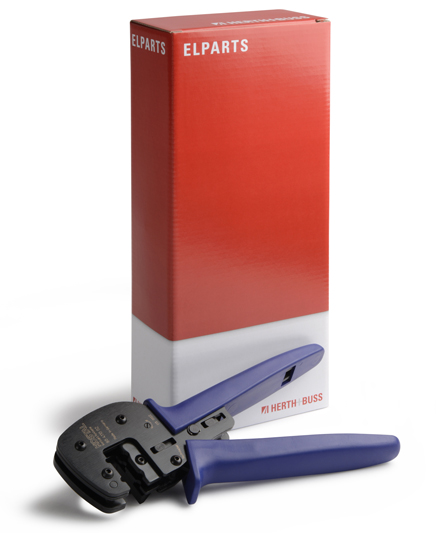 CrankPrint – tests starter batteries reliably
The new CrankPrint battery tester (article number: 95972081) – which was developed for testing starter batteries and the starting and charge system in vehicles – boasts impressive performance and features. A precise conductance measurement method ensures that a starter battery's cold-start performance and starting capability can be precisely and reliably determined. The battery tester offers considerable advantages over its predecessor:
More precise test measurement results
Tests a multitude of battery types
Option of saving vehicle licence plates, customer number and workshop address
Previous 100 test results automatically saved
Improved printer paper insertion
Automatic temperature compensation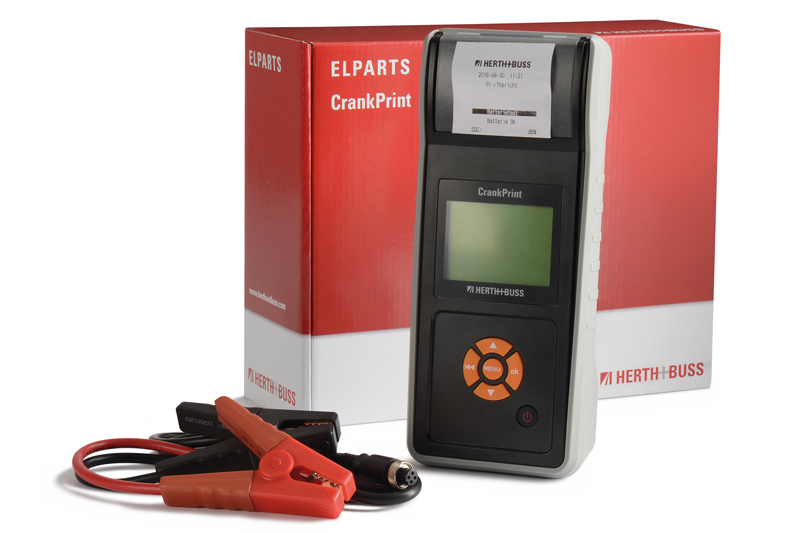 ---
For more information on the range of products in the
Elparts
and
Jakoparts
ranges,
click here.