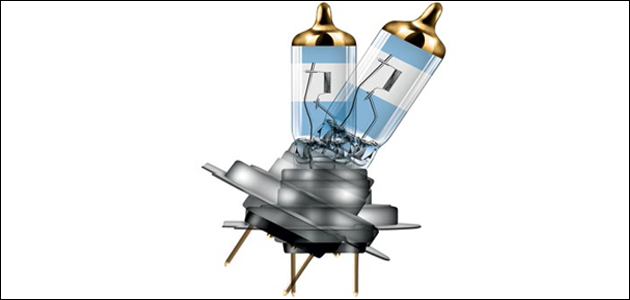 Osram has launched a special gold limited edition of the high performance Night Breaker Plus (NBP) bulb to celebrate the fifth anniversary of the Night Breaker family. The NBP bulb features a distinctive 24 carat gold tip and a whiter light.
In the past five years, Night Breaker has become one of the most successful automotive aftermarket upgrade bulbs in the history of Osram. For this reason the company has gone a step further with this limited edition run of 250,000 duo boxes, containing H4 and H7 bulbs. The key features include a tip coated in 24 carat gold, up to 20% whiter light compared to a standard halogen bulb and extended visibility, due to the Osram patented blue ring coating. 
Osram's NBP Limited Edition is one of the world's most powerful road legal automotive halogen bulbs and is renowned for its outstanding brightness. As with all NBP bulbs, this gold limited edition produces up to 90% more light on the road ahead and emits a light beam up to 35 metres longer when compared with standard vehicle bulbs. The NBP range are like-for-like replacement bulbs, meaning you can remove a standard bulb and replace it with the equivalent NBP limited edition type, they are also ECE compliant.