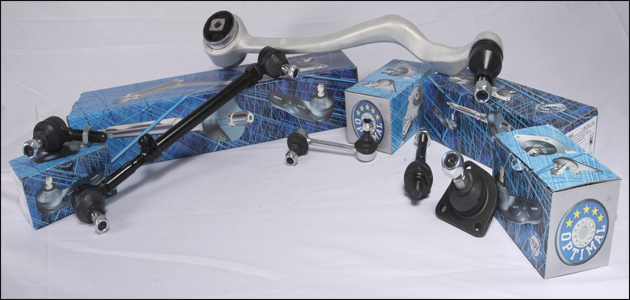 OPTIMALis seeing further demand for its steering and suspension products since the opening of a UK warehouse over two years ago.
The company has a comprehensive catalogue with in excess of 3,500 part numbers available on TecDoc and MAM. More than 85% of part numbers are available from UK stocks with additional support via OPTIMAL's German facility.
From suspension joints to tie rod assemblies, control arms and stabilisers, everything you need for front and rear axle suspension is available as part of the OPTIMAL range. Control arm bushes can also be sourced from the range of 1,500 rubber to metal parts.