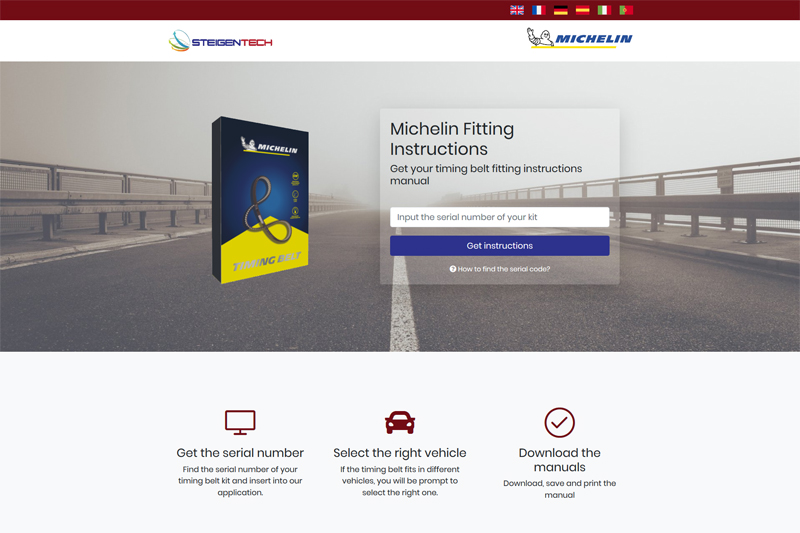 ---
Steigentech has announced the launch of an online tool to accompany its range of kits and super kits for timing belts in the Michelin range. 
---
The secure digital platform for garages and mechanics gives direct access to installation instructions, specified to vehicle type, model and engine.
To ensure that only Michelin products are installed, fitting instructions can be accessed only through a serial number printed in the hologram of certified Michelin timing belt products. After the code is authenticated, users choose the brand of car that the product will be fitted on, then the model, and then the engine type.
Available across EMEA in six languages (English, French, German, Spanish, Italian and Portuguese), the initial database covers 180 of the most popular kits and super kits, with additions to follow covering more than 500 kits and 100 super kits.
---
For more information, click
here
.