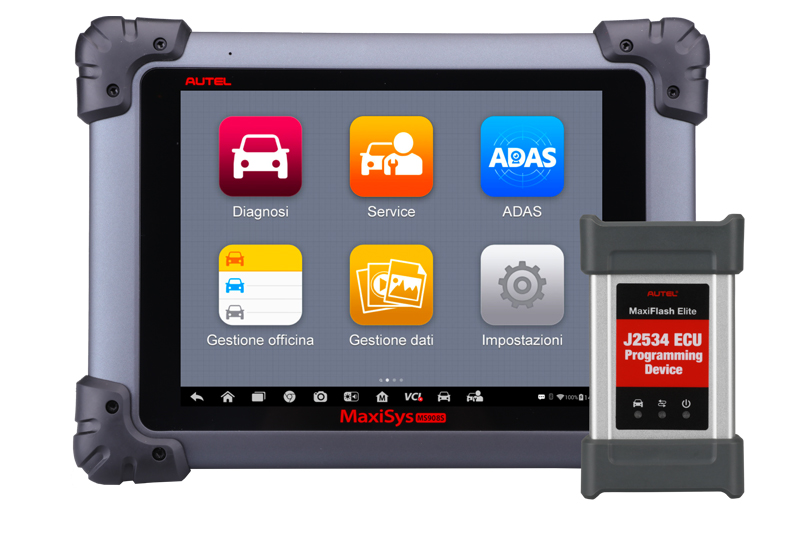 ---
The MaxiSYS MS908 has been a top seller in the UK for Autel, and now its capabilities have been optimised even further with the release of the MaxiSYS MS908Pro with the advanced J2534 pass through device included in the package. PMM takes a closer look.
---
The J2534 opens up further programming capabilities via the manufacturer cloud, and the product also has further programming options directly within the tool software itself, without the need to use manufacturer OEM software in some cases. The software on the MS908Pro and Autel's MaxiSYS Elite – the company's most premium offering – are the same. The difference is that the MaxiSYS Elite has more powerful hardware. The MS980Pro continues to be very powerful, with a 15 second boot up and is built on the multi-tasking Android operating system.
The MaxiSYS Pro with J2534 has extra programming functionality included in the tool's software and also allows you to subscribe to your manufacturer clouds and download software specifically for a vehicle.
The Pro includes a number of great features, such as outstanding coverage of 80+ manufacturers, full diagnostics, service functions, channel coding and programming, 8 Megapixel Camera, 64GB internal hard drive/2GB RAM and wireless bluetooth diagnostics via the vehicle J2534 pass- through. It also includes a larger 9.7" screen and additional connector kit to access pre OBDII vehicles. The MS908Pro can be upgraded to operate Autel's ADAS products.
---
For more information about the range of diagnostic products available from
Autel, click here
.