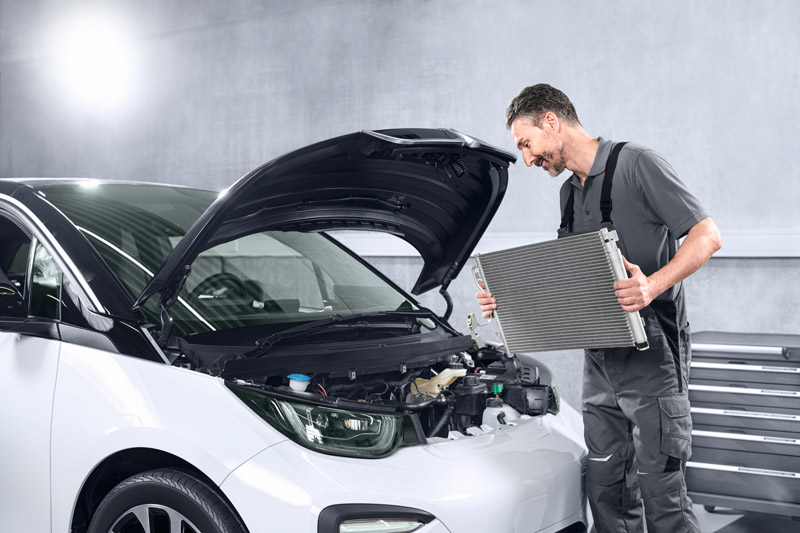 ---
To meet demands for hybrid and electric vehicle range, MAHLE has added 257 products to this range, covering a wide range of vehicle makes and models.
---
These new products include hydraulic, oil, air, cabin and fuel filters; radiator caps; interior and radiator fans; air conditioner compressors, condensers, evaporators and dryers; heat exchangers; expansion tank and thermostat coolant; interior blower resistors; passenger compartment fan regulators; engine cooling radiators; intercooler and low-temperature cooler; starters; and water pumps.
These references cover a number of popular hybrid and EV applications with stand-out products including one oil and air, and two cabin air filters, as well as two engine cooling radiators and an air conditioner compressor and condenser for BMW i3; a cabin air filter and air conditioner dryer for Kia Niro; four cabin air filters for Jaguar I-PACE; and three cabin air filters for Audi e-tron.
---
For more information, click
here
.