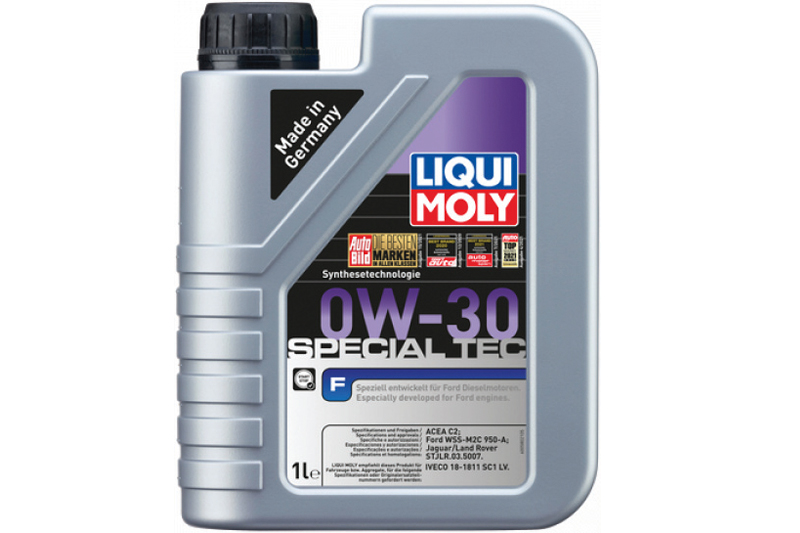 ---
Nowadays oil is like a liquid component that has to be precision-matched to the engine. Liqui Moly offers two special oils, especially for Ford models: one for older models and one for newer ones.
---
Special Tec F 0W-30 was developed especially for TDCi diesel from model year 2014. It is officially approved by Ford for the specification WSS-M2C 950-A. The fact that it adheres so well to metal surfaces means that cars with a start-stop system benefit from it. Since it is an oil for modern vehicles, it is also suitable for exhaust gas aftertreatment systems such as diesel particulate filters.
Special Tec F 5W-30 is a good choice for older Ford models. It is officially approved by Ford for models that require an oil with the specification WSS-M2C 913-D. Many models from 2011 onwards require such an oil, which is also backwards compatible and can be used in numerous vehicles from July 1998 onwards. It is suitable for petrol engines as well as diesel engines, with or without exhaust gas aftertreatment systems.
---
For more information, click
here
.