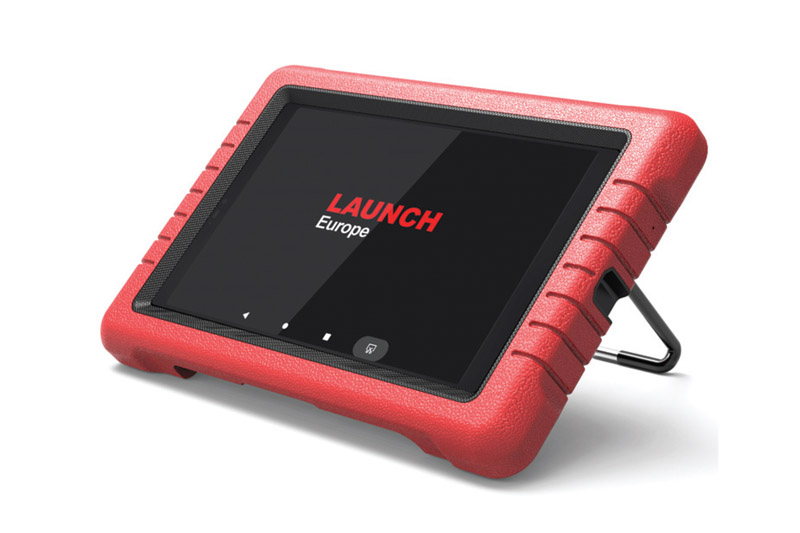 ---
The latest high-end diagnostic tool from Launch UK, the X-431 Euro Turbo, has been specifically designed for challenging workshop conditions and is an upgrade from the Launch PRO S.
---
Developed for the European market, the handy tool features all of the well-known attributes of the company's diagnostic software, including wide model coverage, powerful test functions, accurate test data and numerous special functions.
The quality, rugged 8in. touchscreen tablet uses the Android 9.1 operating system for a smooth and feature-rich experience and the tablet housing features a useful 'kickback' stand and a new fool-proof charging port design. It is supplied in a robust, hard case with all the necessary cables, including a wide range of OBD1 diagnostic connector adapters.
Using the latest Bluetooth technology, the tool allows technicians to move unhindered around the vehicle while carrying out diagnostic checks and tests, as the Euro Turbo communicates wirelessly with the latest DBS Car VCI.
---
For more information, click
here
.